You are here
Goldman Sachs says profits down 36% in Q3
By AFP - Oct 17,2023 - Last updated at Oct 17,2023
NEW YORK — US investment bank Goldman Sachs reported a fall in third quarter profits on Tuesday, noting net losses in equity investments compared with a year ago.
The bank reported profits of $1.9 billion, down 36 per cent from the same period last year. Its net revenues were "essentially unchanged" in this timeframe, at $11.8 billion.
The bank reported net losses from real estate investments among other areas.
This weighed on its asset and wealth management unit, which saw losses of 20 per cent in net revenues.
Goldman also said it took a write-down of $506 million on GreenSky — a fintech platform for home improvement loans that Goldman acquired with fanfare in 2021.
It announced a $2.2 billion all-stock acquisition of GreenSky in September 2021, with the deal closing at a valuation of $1.7 billion.
The firm has since reached a deal to sell GreenSky, after a financial hit linked to the business in the previous quarter.
The bank earlier reported that it suffered a pre-tax loss of $677 million on GreenSky.
Goldman shares ticked up in premarket trading.
'Continued recovery'
In the report, chief executive David Solomon said in a statement: "We're confident that the work we're doing now provides us a much stronger platform for 2024."
"I also expect a continued recovery in both capital markets and strategic activity if conditions remain conducive," he added.
Solomon noted that Goldman is a leader in mergers and acquisitions advisory as well as equity underwriting, adding that "a resurgence in activity will undoubtedly be a tailwind".
Also Tuesday, Bank of America reported better earnings than expected in the third quarter with its net income rising 10 per cent to $7.8 billion.
This came on the back of a three per cent jump in revenue, net of interest expense, to $25.2 billion.
Chief Executive Brian Moynihan noted in a statement that its performance came about "in a healthy but slowing economy that saw US consumer spending still ahead of last year but continuing to slow".
However, "we added clients and accounts across all lines of business", he said.
The latest results by Goldman Sachs and Bank of America come after banks JPMorgan Chase, Citi and Wells Fargo reported robust earnings last week, reflecting a continued boost from higher interest rates.
But executives had cautioned that beneficial industry conditions were moderating while the wars in Ukraine and the Middle East are adding to uncertainty.
Related Articles
Nov 28,2023
WASHINGTON — Chinese-founded fast fashion giant Shein has confidentially applied to go public in the United States, The Wall Street Journal
Jul 16,2022
NEW YORK — Citigroup reported better-than-expected results on Friday, following a strong performance in trading, as executives described US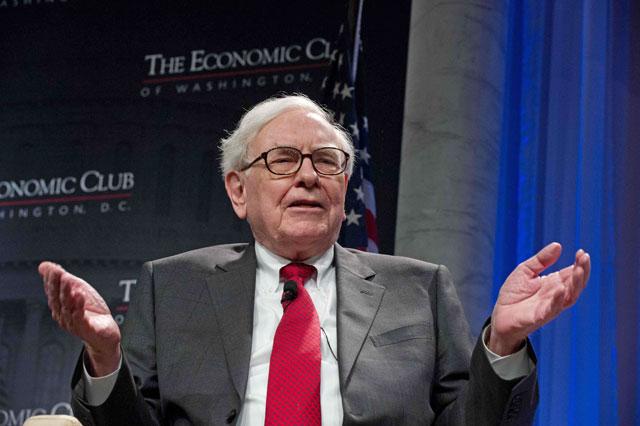 Feb 26,2018
NEW YORK — Berkshire Hathaway, the holding company of US billionaire investor Warren Buffett, received a stunning $29 billion last year from