You are here
Visa, GAM and AVID launch contactless digital payments project across Jordan's Bus Rapid Transit
Mar 29,2023 - Last updated at Mar 29,2023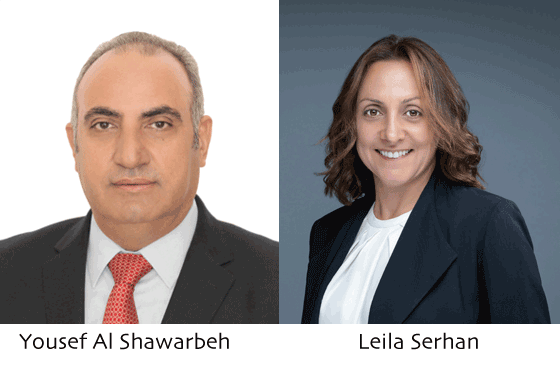 Visa, a world leader in digital payments, signed a memorandum of understanding (MoU) with the Greater Amman Municipality (GAM) to implement secure, contactless payment technology solutions across the fully integrated Amman Bus Rapid Transit (BRT), operated by Amman Vision Investment & Development (AVID).Visa cardholders will enjoy the speed and convenience of contactless digital payments during commutes by using credit and debit cards to pay for travel on BRT rides.
The project, powered by Network International and Kentkart, is aligned with Visa's global efforts to help improve urban mobility by offering commuters fast, convenient payment options that improve their transit experience. Contactless payment solutions help commuters save time by avoiding the need to pre-purchase a ticket or stand in line to reload their fare card. The project aims to support the Greater Amman Municipality and AVID in helping to streamline fare collection, reduce operational costs and boost ridership through an improved customer experience.
Commenting on the MoU signing, Leila Serhan, Visa's Senior Vice President and Group Country Manager for North Africa, Levant and Pakistan (NALP), said: "We are delighted to work with the Greater Amman Municipality and AVID to accelerate the adoption of contactless fare systems in the Jordanian capital. Visa has launched more than 650 urban mobility projects around the globe, and our experience shows that partnerships with the public sector on high-impact projects help bring robust digital-payment infrastructure and world-class services that improve lives across cities.
"Our global 2022 Future of Urban Mobility Survey highlights that consumers prefer contactless payments on public transit due to convenience, time savings and reduced need to carry cash. In fact, the survey also stated that 91 per cent strongly or somewhat expect public transport to offer contactless payments, showcasing the potential for this solution globally. We look forward to leveraging Visa's global network and expertise in open loop contactless payments to modernize fare collection systems, improving passenger experiences through frictionless transit and enhancing connections between individuals, businesses and governments."
Yousef Al Shawarbeh, Amman Mayor and Chairman of Amman Vision Transport (AVT), said: At Amman Vision for Transport, we proactively work to create opportunities for international companies to become part of Jordan's growth story. The new partnership with Visa will scale up and improve the capital's public transport network, as well as enhancing travellers' experience and boost customer satisfaction. This will support our main objective to increase public transport usage in Amman."
Visa's global partnerships, as well as urban mobility payment models including "Visa Known Fare Transaction", "Mobility & Transport Transaction", and "Visa Ready for Transit" drive efficiencies in cities so that people can get around easier and faster. Visa supports private companies, public transport operators and technology enablers in delivering digital payments acceptance in the urban mobility sector.
Related Articles
Mar 19,2023
AMMAN — The number of Amman Bus commuters is expected to exceed 18 million by the end of 2023, according to an official. Amman Bus, whi
Apr 18,2023
AMMAN — Applications are now open in Jordan for the 2023 edition of the HYPERLINK "https://usa.visa.com/visa-everywhere/everywhere-initiativ
Mar 05,2018
AMMAN — A project for an electronic payment system for public transportation is under way, the Jordan News Agency, Petra, reported.The syste