You are here
Orange Foundation Jordan & the GIZ sign partnership agreement
Feb 02,2021 - Last updated at Feb 03,2021
Orange Foundation Jordan and Deutsche Gesellschaft für Internationale Zusammenarbeit (GIZ) GmbH in Jordan, have recently signed an agreement through Labour Market Oriented Vocational Education, Higher Education, and Training MOVE-HET programme to launch and support Orange Digital Centre (ODC).
The ODC is an ecosystem that brings a range of free and open programmes for all in one place. The centre includes a coding school, a "FabLab Solidaire", which is a part of the worldwide network of the Orange Foundation's 129 "FabLabs Solidaires", an Orange Fab start-up accelerator and Orange Ventures Africa, the Orange Group's investment fund.
Based in Amman, ODC aims to enhance youth employability, preparing them for the labour market and launching projects through training and education, the ODC will be present in the regions as well through ODC Clubs that will be deployed in Partner Universities.
Orange Foundation Jordan and GIZ GmbH will cooperate with different parties in entrepreneurship; to contribute in enhancing digital inclusion and reducing unemployability among youth.
This agreement falls under the international partnership of Orange Group and GIZ GmbH with a joint financial contribution of more than 30 million euros commissioned by the German Federal Ministry for Economic Cooperation and Development, aimed at promoting employability among the youth, entrepreneurship and digital innovation skills in 14 countries in Africa and the Middle East.
Related Articles
Jan 31,2021
Orange Foundation Jordan and Deutsche Gesellschaftfür Internationale Zusammenarbeit (GIZ) GmbH in Jordan, recently signed an agreement throu
Nov 25,2020
AMMAN — The Netherlands and Germany have launched a new joint project initiative to support skills development of youth in the Information a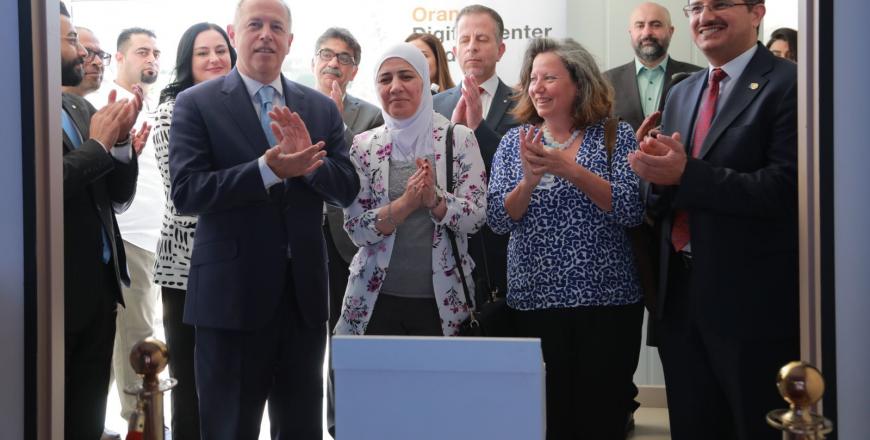 Jun 01,2022
AMMAN — Orange Jordan inaugurated the Orange Digital Centre Club (ODCC) at the German Jordanian University (GJU), in partnership with the Ge