You are here
MoH facilities recognised for improved services
Oct 06,2019 - Last updated at Oct 06,2019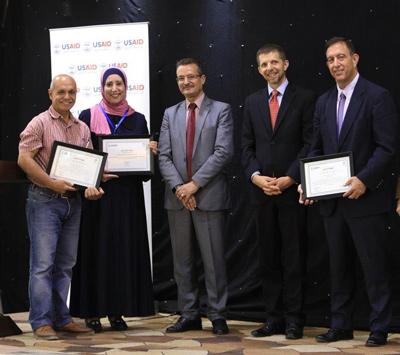 The Ministry of Health (MoH), the US Agency for International Development (USAID) and the Health Care Accreditation Council has recognised 16 MoH facilities in Irbid for taking steps toward improving health services for women and children in northern Jordan.
The USAID Health Service Delivery Activity programme is helping health facilities, across Jordan, to identify gaps in quality care, establish client service stations to direct patients towards the proper care according to their needs, and strengthen documentation of care provided for each patient. "I cannot emphasise enough how important your work is to Jordan...When people have access to high-quality health services, they have better health outcomes. And better health outcomes mean they can focus on making a living and supporting their families.
When this happens across the country, the whole Kingdom benefits," said USAID General Counsel Craig Wolf. A ceremony, attended by Ministry of Health Secretary General Hekmat Abul-Foul, USAID General Counsel Craig Wolf and US Embassy Deputy Chief of Mission Mike Hankey, was held on the occasion. Supporting health facilities is part of the USAID and the MoH longstanding partnership to ensure essential service delivery to the people of Jordan.
Newsletter
Get top stories and blog posts emailed to you each day.