You are here
Newspapers at death's door
May 02,2020 - Last updated at May 02,2020
Al Ghad's Mahmoud Khatatbah said that newspapers have been spreading vital political, economic, social, humanitarian and cultural messages around the clock, with the long-lasting winner has always been the successive governments.
Workers in newspapers are experiencing hard times, unless the government has another opinion and journalists take a bold and strong position. It seems that the government has abandoned the newspapers that have always defended official policies, decisions and procedures, in a way or another.
When there was opposition or criticism to a specific decision or action, it had been made for a noble goal to shield the country and citizen from harm, the columnist said.
It seems that there is an indifference from the government towards print media, he said, highlighting that the government's recent decision to allow for the newspapers to issue papers only five days a week, entails that the newspapers have no longer been daily newspapers, which deprives a publication of government advertisements.
Newspapers' boards, editors and workers have mistakenly accepted that, he said, or they were not aware of the negative impact of this decision that affects finances.
No one accepts the government's intervention in the policies of editing any newspaper, the writer said, but there is nothing to prevent the government from allocating a sum of money to underpinning the print media.
Each newspaper employs about 350 people, including journalists, administrators, technicians, along with distribution and maintenance workers, which means that more than 5,000 people will have no shelter, assuming that each person is responsible for a five-member family. The question remains: Who will benefit from that? He concluded.
Related Articles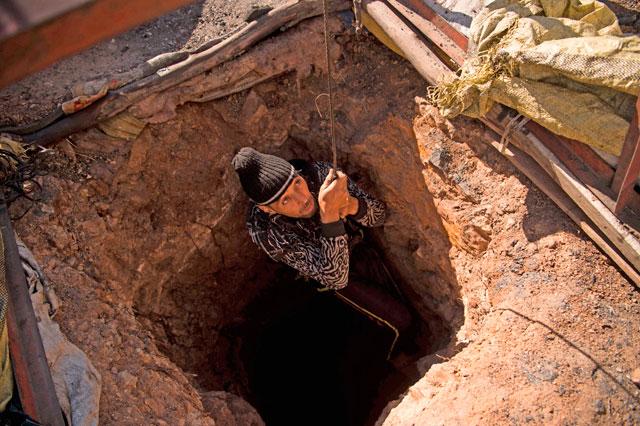 Dec 27,2017
JERADA, Morocco — They call them "the mines of death".
Mar 29,2014
A court in Egypt on Saturday sentenced to death two supporters of deposed president Mohamed Morsi convicted of throwing youths off an apartment block roof, judicial sources said.
Jun 13,2016
GAZIANTEP, Turkey/AMMAN — The opposition-held sector of Syria's divided city of Aleppo has been cut off from the outside world in recent day