You are here
Independence Day… The coronavirus pandemic
May 27,2020 - Last updated at May 27,2020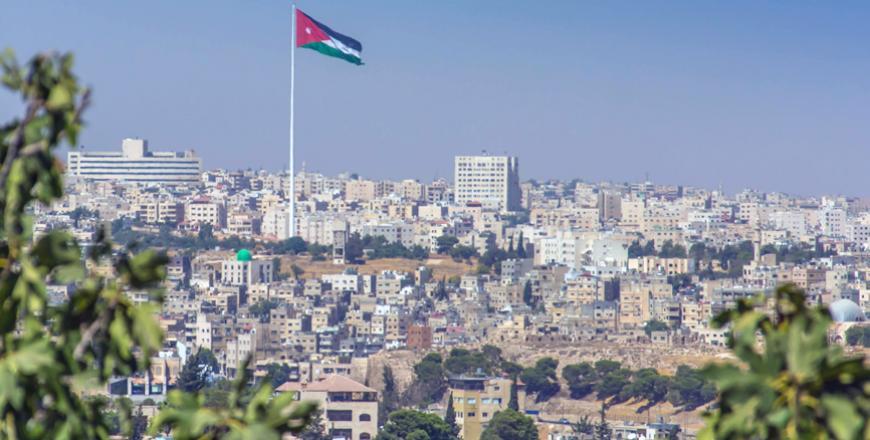 Ad-Dustour's Lara Utoum said that Jordanians should turn the COVID-19 crisis into a major station, the hazards of which have been conquered and transformed into points of strength and resilience as called for by His Majesty King Abdullah on Independence Day.
Utoum said that Jordanians felt joy on Independence Day, quoting His Majesty as he said "we have come together in our hearts, in spite of social distancing."
She said that Jordanians committed to social distancing because it is the lifeline to save them from the spread of the coronavirus, as they have been practicing it for a little less than three months to date under the curfew orders.
The writer said that Jordan these days witnesses a resumption of work at a minimum capacity, highlighting that this is the first stage of the Kingdom's efforts to return to work in light of the pandemic.
The columnist said that this stage invites further shared responsibility to enable Jordanians reach the second stage and work at a medium capacity in accordance with health standards and social distancing.
The past few days have testified to Jordanians' awareness and sense of responsibility, as they have preserved their previous efforts by commitment to social distancing, which has major negative impacts on the economy, but Jordanians understand that it is the way to enable operating more sectors, Utoum said.
Social distancing may slow down workflow, but it will carry the Kingdom to the desired stage, and quickly so if the necessary compliance with health standards was present, she said.
Related Articles
Mar 09,2021
AMMAN — The government on Tuesday announced new measures to combat the recent surge in coronavirus cases in the Kingdom.Work of all vocation
May 09,2015
Five Ad-Dustour journalists who were laid off recently have been rehired after efforts by the Jordan Press Association (JPA), the syndicate said on Saturday.
Apr 28,2020
Ad-Dustour's Lama Abseh said that the government's decision to allow citizens to use their private vehicles and restart public transportatio