You are here
The domestic tourism opportunity
May 31,2020 - Last updated at May 31,2020
Al Rai's Ahmad Majdoubeh said that the time has come to focus on domestic tourism more than ever. Majdoubeh said that until the COVID-19 crisis ends, there are many factors that stand between the Kingdom and the return of international tourism, including the complicated travel situation, suspension of airlines and people's fears of movement, among other factors.
The writer said that with all that in mind, domestic tourism must be prioritised as a "smart" solution for all individuals and establishments who rely on tourism economically, and for the government, for which tourism constitutes a key income tributary, as well as for citizens seeking leisure or adventure.
He said that Jordan, although small, boasts rich history, geography and climate, as well as natural and human-made wonders, and offers diverse natural settings such as deserts, shores and mountains, in addition to rich animal and plant reserves and important cultural and religious sites.
The columnist called for launching plans for active domestic tourism that pays domestic tourists the same respect it does international tourists and provides them with the best facilities, services and programmes for competitive prices.
Majdoubeh said that there are additional reasons that further invite encouraging domestic tourism including that people are about to leave a relatively long curfew and home quarantine period, therefore they need to unleash themselves into open refreshing spaces.
Additionally, he highlighted the fact that COVID-19 cases in Jordan have been from abroad, noting that Jordanians themselves no longer have the option of international tourism at least for the near future.
Related Articles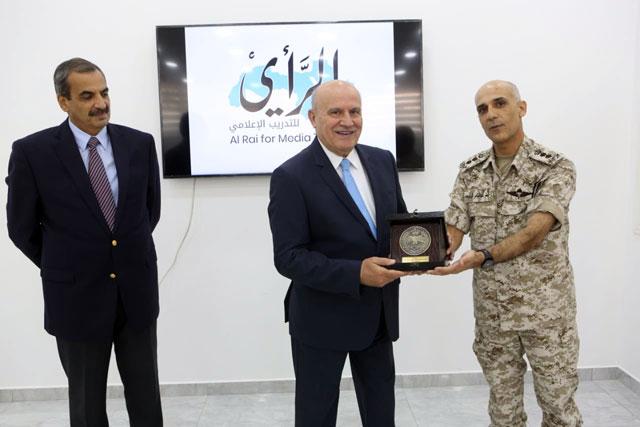 Oct 07,2019
AMMAN — Al Rai's Media Training Centre on Monday held a graduation for Jordanian and Kuwaiti army officers who completed a social media camp
Sep 14,2015
AMMAN — Prime Minister Abdullah Ensour on Monday received a copy of a report that is prepared annually by Al Rai Centre for Studies, titled:
Aug 07,2016
AMMAN – The Jordan Press Foundation (JPF), Jordan's largest newspaper publisher, is branching out into television and will launch a news cha