You are here
Human rights defenders
Jan 26,2019 - Last updated at Jan 26,2019
I have under my belt some 30 years of active involvement in the UN human rights machinery, including the chairmanship of the former UN Commission on Human Rights, two terms membership in the UN Sub-Commission on the Promotion and Protection of Human Rights, two terms membership in the UN Human Rights Committee and now I am well into my 20th year as member of UN Committee on Economic, Social and Cultural Rights, having been its chairman a couple of years ago.
I do not claim to know it all when it comes to human rights, but I have enough experience to make some modest judgments about countries' record on human rights that could be vindicated by close scrutiny. That said, I can now safely say that of all the nations of the world, the European Union (EU) member states, Switzerland, the Nordic countries, New Zealand, Australia and Canada stand out as the most among all other countries with a deep human rights culture and unwavering support and mindset for human rights as articulated in various international human rights convention.
These nations have succeeded in nurturing a deep sensitivity for human rights, in part because of the solid foundations of democracy that they have cultivated and acquired since the Middle Ages. By and large, these countries take seriously the recommendations of the UN Human Rights Council, as well as those emanating from the 10 treaty bodies, and apply them. Their record on the promotion and protection of human rights is truly commendable and exemplary, as they take their membership in various international human rights bodies very seriously, value in depth the decisions of these human rights organs and do their best to incorporate them into their laws, policies and practices.
These countries' candidates for membership in human rights bodies are nearly always well-endowed, experienced and enjoy high integrity. Experts from these countries were the main drafters of the various human rights instruments and shape the jurisprudence of the 10 human rights conventions in existence. The rest of the international community has a lot to learn from these nations, and, therefore, need some time and much political will to catch up with their image, professionalism and reputation.
It is still too early to tell whether the advent of populism and nationalism in some of this group of countries would dampen their zeal for human rights. If that is to happen, it would be a big disappointment for the cause of human rights. But there is hope that the bastions of human rights would cling to their cherished record on human rights and fight to promote and protect human rights across the world, by setting a fine example on how best to defend human rights in all their dimensions.
By way of a footnote to this writing, human rights committees are supposed to be manned by human rights experts. This is seldom the case. Human rights experts, that is what elected members of treaty bodies monitoring the interpretation and application of international human rights conventions are called, take years of membership before they become "experts" in the full sense of the word. Still, this is what the international community has for the time being till a more sophisticated system is developed and agreed upon to replace the current arbitrary procedure for electing "human rights experts".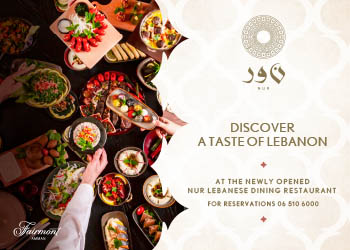 Newsletter
Get top stories and blog posts emailed to you each day.