You are here
The story of a newspaper, the story of a country
Oct 26,2015 - Last updated at Oct 26,2015
The Jordan Times today celebrates its 40th anniversary with an eye on the future, and countless past moments to treasure.
The paper, which first hit newsstands on October 27, 1975, has a rich history full of achievement, struggle, success and tears. 
On such a day, we remember and pay tribute to colleagues we have lost, like Abdullah Hasanat, Jenny Hamarneh, P.V. Vivekanand, Ara Voskian, Raed Kanaan and Tareq Ayoub.
We also remember former colleagues who contributed a lot to the success of this newspaper and who have left us to serve in other positions or have retired, including George Hawatmeh, Ayman Safadi, Rami Khouri, Walid Sadi, Rana Sabbagh, Elia Nasrallah, Rania Atallah, Khalid Dalal, Maaz Shukayr and many, many others. 
We proudly remember these colleagues who have left us a great legacy that we treasure and which we are struggling to preserve despite all the odds and challenges that we face, some from within and some from without.
Holding the fort today, I take pride in all members of my team, and offer them my best wishes on this occasion and thank them for their great efforts.
A look at our archives of daily newspapers over these 40 years show our changing times  — from the changing faces of people, sources and bylines, to the varying styles of haircuts and clothes, and the shift from black-and-white print to coloured pages, then from print to digital. But most importantly the archives tell the evolving story of our country, our beloved Jordan, a story we believe no one tells like we have been doing. 
We, former and current team members, have always struggled throughout the long hours of the day and night to narrate to our readers happenings in our country and our volatile region. We have tried to beat the odds to come up with balanced, timely, objective, in-depth stories, fighting all the time to get information, to get sources to talk, and to meet deadlines extending to midnight and beyond. 
The archived issues of The Jordan Times show that we have been telling almost similar stories of regional upheavals that continue up until now, of refugee camps in Jordan and the lack of international assistance, the world's inability to deal with Middle East problems, and of Jordan attempting, despite these upheavals, to focus on its internal scene and resolve its domestic problems, represented mainly in a lack of resources and continuous influxes of refugees.
A look back shows how much Jordan has achieved over these past four decades that were the lifetime of this newspaper in spite of the enormous challenges, and more importantly, the limited resources it has.
The story of our small newspaper is the story of our country.
We take pride in the fact that The Jordan Times gave Jordan some of its best journalists, some of whom have become leading politicians or activists, some who moved to establish or work at other newspapers or foundations, or are successfully working for media organisations around the world.
Our Jordan Times has been a leading example in professionalism and the fight for media freedoms, human rights, objectivity, pluralism and integrity. 
Now, like other newspapers in Jordan and around the world, we face a common challenge that we at The Jordan Times are viewing as an opportunity: the digital media.
Digital and social media are posing the biggest challenge to the newspaper industry ever, threatening to bring an end to the age of print media. But we have taken this challenge as an opportunity, achieving great success in the field and gaining new readers across the globe, thanks to our website and social media presence. Our website every day attracts thousands of people who would have never been able to access us without the current digital revolution; our Facebook page has almost 200,000 likes, our Twitter account has some 110,000 followers, and the figures are continuously on the rise.
Now all we need is to have our management invest in this digital presence and turn it into a financial success that would serve our shareholders inasmuch as it is serving our readers, to whom we hope to be able to give more wherever they are.
I thank our readers for their loyalty, and again thank all members of The Jordan Times family, past and present, for all their hard work and dedication.
I wish my Jordan Times family a happy birthday.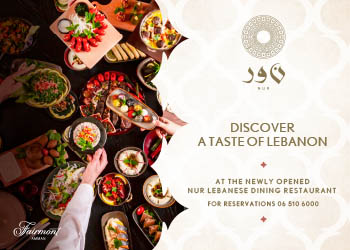 Newsletter
Get top stories and blog posts emailed to you each day.