You are here
Hate speech has to be countered immediately
Sep 25,2016 - Last updated at Sep 25,2016
It was shocking to wake up Sunday morning to the news of the murder of writer and political activist Nahed Hattar on the steps of the Palace of Justice in Amman.
But it was more shocking later to read many comments by social media users praising the crime and justifying this cold-blooded murder.
Hattar was walking to the courthouse because he was facing trial for sharing a cartoon deemed offensive to religious belief, and the only party to decide whether he was guilty or innocent would have been the court of law that he was supposed to face. 
But he was killed before standing trial because someone decided to take justice into his own hands, playing the role of prosecutor, judge and executioner, all in one. 
The perpetrator of the crime was not alone, as he was moved by many who have already declared the writer guilty of blasphemy for sharing the cartoon.
And because of that, many social media users welcomed the murder, and some even used religion to justify it.
These people should know that Islam, like other religions calling for love, peace and harmony, does not condone killing people.
To have persons who praise or defend the murder of a defendant on the steps of the courthouse is telling of the mentality of some in our society — people who fail to understand that Jordan is a country where the rule of law prevails.
The crime and the support it received also shows the level of ignorance that a good number of people have about Islam, about civic society and about the situation in countries around us wreaked by conflict because of the absence of what we enjoy in our country: the rule of law, justice, coexistence, pluralism and fraternity.
Such ignorance has to be tackled immediately and by all available means. 
First of all by enforcing the rule of law and bringing to justice all those inciting and condoning violence and spreading hate speech.
And then by educating people properly on religion and on the use of modern media, stressing that freedom of expression does not give people licence to incite and provoke, to create societal rifts or to deny others the right to express themselves within the limits of the law.
This brings to the surface the issue of ongoing educational reforms and curricula changes that, over the past days, have been met with resistance by some who view changes to school textbooks as "anti-Islamist".
Curriculum development is an evolutionary process that undergoes revision and change constantly.
No sane person should accept that curricula freeze at one point, or to have them under the monopoly of one party in society that claims to be representing divine truth, ignoring that ours is a diverse, pluralistic society and that our educational system should be not only a mirror of this fact, but the torch showing us the path to a peaceful, prosperous future.
Sunday's murder of Hattar is deplorable by all means. More deplorable is that it has shown us the ugly face of ignorance, prejudice and extremism that seem to be present among some of us.
It also has shown us the danger of procrastinating in dealing firmly with those abusing freedom of expression by provoking violence and religious extremism.
And it is clear evidence of the need to move ahead with our educational reform process in a manner that serves the interests of our country and all its citizens.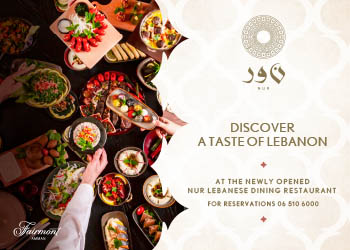 Newsletter
Get top stories and blog posts emailed to you each day.