You are here
Fanek's legacy will live on
Mar 19,2018 - Last updated at Mar 19,2018
Jordan yesterday lost one of its top columnists and economic analysts, Dr Fahed Fanek, who was also a long-time Jordan Times writer.
This is the very space where his column used to appear, unfailingly, once a week over the past decades; exception were the past few weeks when, due to his sickness, they stopped.
I am using this same space today to pay tribute to him and to offer condolences to his family, colleagues and friends.
Dr Fanek, who passed away at the age of 84, can be described as one of the most prolific columnists in the history of Jordan; he contributed daily pieces to Jordan's leading Arabic daily Al Rai as well as to other publications. 
His writings over the past five decades were a must-read for many, especially decision makers. He indeed played an important role in influencing many key economic decisions.
As an economy analyst, his style was crisp, to the point and straightforward. He would say in few words what many other columnists failed to say in long articles. 
In expressing his views, he always attempted to make complicated economic issues easy to understand for readers of the Arabic press.
Dr Fanek's articles would often invite controversy. He avoided the populist approach that many others would use, going against the public opinion when he felt it necessary. Like, for example, when he would strongly urge prime ministers and senior officials to go ahead and take unpopular measures to tackle the budget deficit and reduce foreign debts when many other writers would go the public opinion way and be critical of any such government decision. 
He would often call on former governments to end their policies of appeasing the public at the expense of the economy, and to stop measures that contributed to worsening the economic situation. This was due to his belief in the need for the country to become self-reliant, to avoid accumulating further debts and to live within its capabilities, which, naturally, was disliked by many who were against taking austerity measures and who accused Fanek of being pro-government, even though he also wrote many columns against government policies.
Few people might know that many of his articles were not published by editors in the Arabic papers where he wrote because of their anti-government stance.
Dr Fanek would at times be characterised as blunt and too confrontational. And maybe these traits were second nature to him. Early on in his life, his political work, as a member of the pan-Arab Baath Party, which he joined at the age of 17, was the cause for which he lost several well-paying jobs, and even be jailed, which forced him later on in his life to establish his own business offering accounting and consultancy services. And even in his private business he used to lose clients because of his stands.
Despite the many controversies that he invited due to his political and economic stands and opinions, it can be easily said that Dr Fanek established a unique school in Jordanian journalism that was followed by many others who might not have necessarily agreed with his stands, but who imitated his writing and straightforward style, unfamiliar to many columnists of his age who depended on populist discourse and often empty rhetoric. 
This will certainly make his legacy and contributions to Jordanian journalism, economic scene and public policy live on.
To many readers, the opinion pages of The Jordan Times will not be the same without his contributions, and certainly the pages of Al Rai daily will not look the same without his column that used to appear every day on its back page.
Perhaps an era has come to an end with his demise. He will certainly be missed by many.
Rest in peace Dr Fanek.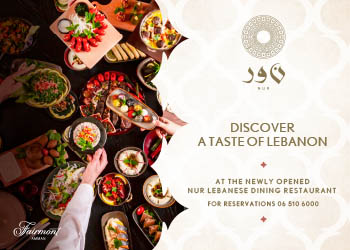 Newsletter
Get top stories and blog posts emailed to you each day.