You are here
How Russia won the World Cup without winning it
Jul 11,2018 - Last updated at Jul 11,2018
Russia did not win the prized World Cup trophy this year, but its squad was so close to reaching the semifinals last Saturday that millions of Russians celebrated this historic feat. In fact, Russia has been in a celebratory mode since the championships kicked off on June 14, and the euphoria is expected to last well beyond the July 15 final match in Moscow. It does not matter who will become the world's new champion; Russia already came out as a winner both at home and abroad.
No amount of money — it actually spent over $11 billion to host the event — could have bought Russia the kind of global publicity that it enjoyed for a month, as billions of people around the globe followed the events of the 64 matches that were held in eleven Russian cities. And Russia did its best to impress. In the view of many experts, this was one of the most well-organised World Cup events in decades. It allowed the Russians to parade a number of
amazing stadia in some of the most beautiful cities like Moscow, St. Petersburg and Sochi. But more importantly for the organisers, the stereotypical image of Russia as an inhospitable, harsh and unsafe country was dashed. There were no major incidents reported as Russia's eleven host cities welcomed tens of thousands of fans from over 32 countries and beyond that made it to the group stage. Moscow alone expected a million visitors during the event.
Russia, which hosted the event for the first time in its history, has used the occasion to invest heavily in its infrastructure, public transport system, hotels, amenities, parks and others. It was an opportunity to showcase a new image of the country that was emerging from decades of economic chaos and internal crises. So far, it has been a worthy investment. But aside from the economic rewards of hosting the World Cup, the political gains were evident and immediate.
This was a particularly good year for Russian President Vladimir Putin, who won a fourth term in office last March. Furthermore, and despite biting US and European economic sanctions following Putin's move to annex the
Crimean Peninsula in 2014, Moscow has managed to improve its global standing, striking an alliance with Turkey and Iran, securing a major victory for the embattled regime in Syria and seeing its traditional nemesis, the United States, grapple with internal and global challenges following the controversial election of Donald Trump in 2016. Even more so, as Trump and Putin prepare to meet for their first summit in Helsinki on July 16, the trans-Atlantic alliance between the US and Europe is looking more fragile than ever.
In addition, Russia's hosting of the World Cup has shifted attention from Putin's own problems at home, especially with his political opponents and the country's contentious human rights record. With the Russian team, the lowest ranked in the tournament, outperforming and overcoming low expectations, there is a renewed sense of national pride across the largest country on earth, one that Putin is most likely to employ to bolster his power and spread his vision. The defeated Russian team was given a hero's welcome in Moscow on Sunday. Russian aspirations and hopes, reminiscent of those felt during the heydays of the rump Soviet Union, were suddenly hovering at unprecedented levels. A sense of national self-confidence was restored. The World Cup in Russia has provided the Kremlin with a much-needed respite to deal with domestic challenges and to reposition the country on the global stage.
Ever since the seismic collapse of the Soviet Union in 1999, an emerging and fragile Russian Federation sought to be recognised as a major global player. It grappled with civil wars, territorial splits, economic crises, corruption and an oligarchic power struggle. Under Putin, a new vision for Russia in the 21st century was launched. There is no doubt that Trump's surprising victory and his ensuing spats with allies such as Canada, Mexico, the EU and NATO have all given Putin the opportunity to solidify his position on the Ukraine, Crimea, Syria and the Baltic states. His summit with Trump will be seen as recognition by the US of Russia as an equal, and of Russia's resurgence and influence.
Russia's World Cup event was not without surprises. Almost all the favourites, like Germany, Brazil, Spain and Argentina, have been knocked out at one stage or another. Aside from England and France, two former winners of the coveted trophy, there is a high possibility that a new champion, either Croatia or Belgium, might emerge. If that occurs, it will add to the uniqueness and excitement of this year's championships. This could be the year of the underdogs, and what better venue for that to happen than in Russia: a nation that is reclaiming its place on the world's stage after years of disarray.
Osama Al Sharif is a veteran journalist and political commentator based in Amman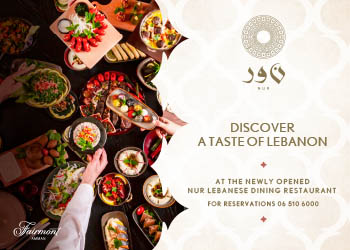 Newsletter
Get top stories and blog posts emailed to you each day.