You are here
Abdul Mahdi's almost impossible mission
Oct 16,2018 - Last updated at Oct 16,2018
Iraq's prime minister-designate, Adel Abdul Mahdi has his work cut out for him. He is a consensus choice for one of the most difficult jobs in the region and, indeed, the world. He was selected by newly elected president, Barham Salih, on October 2 as an independent figure who is the first prime minister to get the job from outside the pro-Iran Al Dawa Party since 2005. His nomination was backed by the two largest blocs in parliament, following more than five months of bickering over the May election results, amid allegations of vote rigging, demands for manual recount and behind-the-scene interventions by both Iran and the US.
Now the 76-year-old economist, and former vice president and minister of oil, emerges as a compromise candidate who has until November 1 to form his cabinet. He is seen by many as a man who shuns sectarianism and leans towards secular ideals. But he is already under pressure from political parties to hand out cabinet portfolios in accordance with a divisive ethno-sectarian system which has been blamed for many of the country's woes including institutional corruption, economic mismanagement and foreign meddling.
Abdul Mahdi, whose own party has only seats in parliament, will have to navigate treacherous waters and face massive undercurrents as he attempts to complete his first mission; forming a government that will secure a vote of confidence. While he must rely on the backing of major blocs; especially Islah, which is led by influential Shiite cleric Muqtada Al Sadr, he should make use of the fact that Shiite parties have never been so fragmented. His other controversial ally is the Binaa bloc, led by pro-Iran Hadi Al Amiri. Both Sadr and Amiri support Abdul Mahdi and his political fortunes depend on the endurance of that alliance.
Abdul Mahdi, who wants to form a cabinet of technocrats with no party affiliations, has launched an online website where more than 30,000 Iraqis have submitted applications. Whether he succeeds in changing the way governments are formed in post-US invasion Iraq depends on both Sadr and Amiri, in the first place. Both men have divergent views on how the political system should be reformed. 
Assuming that Abdul Mahdi can form a government and secures the backing of parliament,  he will then face the more difficult task of putting Iraq's limping economy back on the road of recovery. In the past few months, angry protests broke out in the southern oil-rich province of Basra, where mostly young Iraqis took to the streets protesting high unemployment and poor public services. Some of the protests turned violent as party headquarters, public buildings and the Iranian consulate were set on fire. Failure to improve living conditions in Basra has hastened the fall of outgoing prime minister Haidar Al Abadi, who for a short while was close to securing a new term.
Another challenge for Abdul Mahdi will be in convincing Iraqis that he can succeed in waging a war on corruption, speed up rebuilding of cities and towns destroyed during the war against Daesh, limit the political influence of both the US and Iran and normalise ties with Iraq's Arab neighbours. It is a tall order for anyone and that is why he needs the support of Western powers and Arab countries, especially Gulf States.
But he also needs the backing of traditional players if his mission is to secure some meaningful gains. The fragmentation of political parties was apparent in the failure of Kurdish parties to agree on a candidate for president. Thus Salih was elected through a vote in parliament despite a divided Kurdish position. Abdul Mahdi will also need to win the confidence of Sunni parties by committing to reforming the dysfunctional quota system, which has marginalised Iraq's Sunni minority for decades. That marginalisation, which peaked during the tenure of pro-Iran prime minister Nuri Al Maliki, was a major driver behind the emergence of Daesh in Sunni provinces.
One factor that could help Abdul Mahdi succeed is that Iran's influence may wane in the coming months as additional US sanctions go into effect in November. Iran's troubled economy will compromise its ability to maintain or expand its influence in Baghdad.
While reforming Iraq's political system will take years and may prove difficult to maintain, Abdul Mahdi's ability to trigger economic growth and attract foreign investments will be the ultimate test for his survival in the future. Iraqis have suffered as a result of massive corruption and failure by successive governments and parliaments to address its endemic economic problems. Iraq's stability is fundamental for the region and the world. This is why Arab and Western countries must rally to make Abdul Mahdi's mission more likely to succeed than fail.
Osama Al Sharif is a journalist and political commentator based in Amman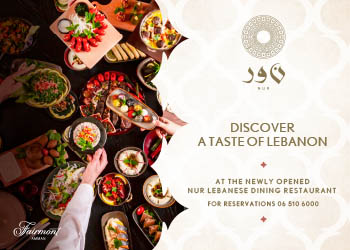 Newsletter
Get top stories and blog posts emailed to you each day.