You are here
Trump puts fossil fuels first, not 'America first'
Nov 28,2018 - Last updated at Nov 28,2018
Poland is set to host the 24th Conference of the Parties to the United Nations Convention on Climate Change while storms not only threaten the earth, but also divide countries into global warming perpetrators and victims. The objective of the conference is to secure implementation of the 2015 Paris Climate Change Agreement, from which US President Donald Trump's administration declared it will pull out next year as soon as withdrawal is permitted. Trump claims the agreement favours other countries and harms the US.
When delegates gather in the city of Katowice from December 3rd to 14th, they will be mocked by Trump, who is sponsoring a fossil fuels conference timed to coincide with the UN event. The Paris agreement has set the goal of ending the use of fossil fuels by the end of this century.
Fiji Prime Minister Josaia Voreqe Bainimarama, who chaired the 23rd session, warned in September that governments remain unprepared to tackle the issues to be discussed at the conference. He feared there could be further delay in carrying out the obligations laid down in the Paris treaty. He stated, "Around the world, the effects of climate change are becoming more evident and more severe. No country or region is spared and the effects in one region are felt in others." Fiji is one of the islands expected to be inundated by rising oceanic tides caused by climate change if fossil fuel advocates continue to foist warming gases on the world.
Last week, the US government released a major report saying that the US economy could lose hundreds of billions of dollars, or more than 10 per cent of its GDP, by the end of the century if fossil fuels continue to rule Washington. Issued by the US Global Change Research Programme, the 1,656 page report was written by 1,000 people, including 300 scientists, about half from outside the government. Climate change denier Donald Trump has dismissed it.
The first volume of this study, released in November 2017, argued there is "no convincing alternative explanation" for climate change other than "human activities", notably those emitting greenhouse gases. None of the countries belonging to the group of 20, the G-20, industrialised countries meeting in Argentina this week have attained climate change targets.
Unless there are significant cuts in emissions, the average global temperature could increase by 5ºC by the end of the century compared to pre-industrial averages.
Trump argues global warming is a hoax, putting fossil fuels first rather than "America first". The report details the impact of warming across the US: It will reduce agricultural production, cause power outages, kill several thousand people annually and flood coastal cities.
A UN report released last month urged governments to adopt "rapid, far-reaching and unprecedented changes in all aspects of society" to avoid disaster due to climate change. That report argued that the crucial threshold of 1.5ºC could be exceeded by 2030, risking drought, flooding and food shortages for people in Third World countries, which do not contribute massive amounts of polluting emissions.
This region is already feeling the negative impacts of climate change and there is concern that they will grow more severe if and when the global temperature exceeds 1.5ºC. In Jordan, for example, the temperature is expected to increase while rain could decrease, exacerbating the Kingdom's water crisis. High temperatures will lead to increasing demand for water, falling supplies in reservoirs and decreasing ground water, deteriorating water quality, competition between agricultural and urban areas over decreasing supplies and damage and deaths caused by heavy rains.
An article in The Economist published on May 31 this year cites Germany's Max Planck Institute for Chemistry, which has predicted that problems caused by climate change will become worse. There will be "longer droughts, hotter heatwaves and more frequent dust storms from Rabat to Tehran". As time goes by, these trends will become more severe. The institute argues that summer temperatures in the Middle East and north Africa will "rise over twice as fast as the global average. Extreme temperatures of 46ºC٫٫٫ or more will be about five times more likely by 2050 than they were at the beginning of the century". Rising temperatures accompanied by heavy humidity could make the Gulf "uninhabitable", a study in Nature shows.
Climate change has already created economic, social and political disasters in the region. The drought in eastern Syria between 2007 and 2010 depopulated the region by forcing 1.5 million farmers to migrate to the cities. Their unemployed sons joined armed groups opposed to the government and launched warfare in 2011. Similarly, due to severe drought, thousands in Iran have abandoned their farms, cutting agricultural production and creating rising unemployment and unrest.
Morocco, the UAE and Saudi Arabia are trying to reduce carbon emissions and increase electricity supplies by, belatedly, adopting solar energy. But states in this region can do little to cut the global carbon emissions which are causing misery and displacement. This is up to the major global emitters: China produces 30 per cent, the US 15 per cent, the European Union 9 per cent, Russia 5 per cent, Japan 4 per cent and the rest of the world 30 per cent. While China is pursuing green technologies, it is also building scores of coal-fired power plants at home and abroad. The US, under Trump, is not promoting renewables while touting fossil fuels.
Twenty-five per cent of global greenhouse emissions is caused by electricity and heat production, 24 per cent by crop cultivation, raising livestock and deforestation, 21 per cent by industry, 14 per cent by transportation, 6 per cent by buildings from heating and cooking, and 30 per cent by other means.  This being the case, the sooner countries switch to green energy, the better, since power production and industry are two of the largest emitters of greenhouse gases.
If the main emitters, particularly China and the US, ignore the spate of reports warning of disaster, they may be forced by their own citizens to take action when they, as well as people in the rest of the world, become victims of climate change.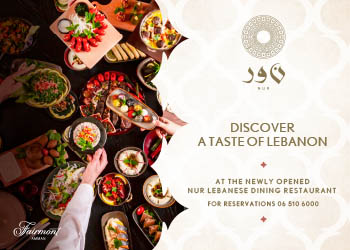 Newsletter
Get top stories and blog posts emailed to you each day.