You are here
There is a Palestinian people
Jan 09,2019 - Last updated at Jan 09,2019
Ever since Britain issued the 1917 Balfour Declaration, extending the government's support for "the establishment in Palestine of a national home for the Jewish people" and pledging to facilitate this project, the indigenous people of that country have been ignored, attacked, subjected to severe repression and demonised. The declaration referred to them as "non-Jewish communities in Palestine", whose civil and religious rights should not be prejudiced by this endeavour. The British occupiers of Palestine had no intention of considering seriously Palestinian rights. Palestinians were invisible.
The Zionist drive to take over Palestine was predicated on the false premise that it is a "land without a people for a people [the Jews] without a land". However, Theodor Herzl, regarded as the founding father of Israel, was well aware that the land belonged to Palestinians. In 1895, he wrote in his diary of expropriating "gently" the private property of the natives, cited as "the poor", and spiriting them across the border.
When the UN General Assembly adopted its resolution to partition Palestine in November 1947, the proposed "Jewish state" was awarded 55 per cent of the country and the "Arab state" 45 per cent, although the "Arabs" accounted for two-thirds of the country's inhabitants. During Israel's war of establishment, 750,000 of 1.3 million "Arabs" became refugees, and subsequently were referred to as "Arab refugees" by Israelis and their allies.
As "Arabs" is not differentiated from the people of Jordan, Lebanon and Syria, the countries bordering Palestine, Palestinians could, it was argued, easily be absorbed by them. This did not happen. Only Jordan granted citizenship to most Palestinians settled in the Kingdom — those in Lebanon and Syria, the other two main countries of refuge, did not. Palestinian refugees were, and continue to be, stateless, while the 150,000 who remained in areas seized and appropriated by Israel were dubbed "Israeli Arabs" and were given Israeli citizenship, but placed under martial law until 1967.
The UN was honest enough to call them "Palestinian refugees" when, in late 1949, it created the UN Relief and Works Agency for Palestine Refugees in the Near East (UNRWA). Nevertheless, Israelis and others continued to call them "Arabs" to deny their roots in Palestine. Israeli Prime Minister Golda Meir, who was born in Russia and raised in the US, stated in 1969, "There is no such thing as a Palestinian people... it is not as if we came and threw them out
and took their country. They did not exist." She was wrong: There was, and is, a Palestinian people and the Zionists "came and threw them out and took their country". Palestinians are Arabs in the same way as the French and Germans are Europeans and US and Canadian citizens are North Americans.
The Palestinians have survived the establishment of Israel and its expansion in 1967, have asserted their peoplehood and demanded their rights to their land and self-determination. Ola Awad, head of the Palestinian Central Bureau of Statistics, reported at the end of 2018, that the world's Palestinian population stood at 13.05 million. Half live in the global and regional diasporas, half in the Palestinian territories and Israel. There are 1.57 million in Israel, 4.91 million in the occupied Palestinian territories, 5.85 million in Arab countries and 717,000 in foreign countries.
Refugees comprise 42 per cent of the population in the Israeli-occupied territories: 26 per cent in the West Bank and 66 per cent in Gaza. According to UNRWA, now in its 68th year, nearly 775,000 live in the West Bank. In Gaza, where unemployment is 41 per cent, there are 1.3 million. UNRWA says their socioeconomic situation has deteriorated over the past decade due to the Israeli siege and blockade, leaving 80 per cent of Gazans dependent on international assistance for food.
Jordan hosts nearly 2.2 million registered refugees, Lebanon 440,000 and Syria 438,000, the agency reports. More than 120,000 impoverished Palestinian refugees have fled war-torn Syria, settled in Jordan and Lebanon, where they receive aid from UNRWA.
UNRWA has almost always suffered from a shortage of funds but this became critical last year, when US President Donald Trump's administration cut by $300 million Washington's donation of $364 million and discontinued all future contributions. The US share had been one-third of the agency's budget. UNRWA warned it would have to reduce services, including rations, cash aid, education and health.
The Trump strategy is to compel UNRWA to remove from its rolls the descendants of Palestinians driven from their homes in 1948 and close down the agency when these survivors die. Lebanon and Syria would receive grants to settle and give citizenship to descendants of the 1948 Palestinians. According to this faulty logic, their descendants would cease to be "Palestinians".
The administration was, however, foiled by the Gulf states and the European Union, which made up most of the sum cut by the US and reduced the agency's 2017 deficit of $146 million to $22 million. UNRWA now has to raise the funds to continue operations during 2019.
Meanwhile, Palestinians in the US diaspora, who face the stiffest challenge, are emerging from the shadows to which they had been relegated for decades by anti-Arab and pro-Zionist politicians, commentators and filmmakers. Congresswoman Rashida Tlaib, whose parents settled in the US years ago, donned a traditional embroidered Palestinian thobe, or caftan, when she was sworn in as a new member of the House of Representatives. She has also
pledged to take colleagues on a tour of the West Bank and Gaza to reveal how Palestinians are treated by the Israeli occupation. She is likely to have the support of at least a dozen, as 74 per cent of Democratic Party voters favour the creation of a single Palestinian-Israeli democratic state, where both communities would have equal rights.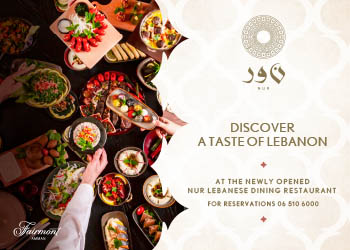 Newsletter
Get top stories and blog posts emailed to you each day.