You are here
Far from free and fair, Erdogan won election without massive vote rigging
Jun 27,2018 - Last updated at Jun 27,2018
Last Sunday, Turkish voters went to the polls to elect both a president and parliament which will install a new system of governance, granting the executive branch wide powers over the legislature and judiciary. Incumbent Recep Tayyip Erdogan, who has ruled for 15 years, won the presidency with 52.6 per cent of the vote and his Justice and Development Party (AKP) secured the largest number of seats in parliament and will have a majority in alliance with the ultra-nationalist National Movement Party (MHP). This result has given the increasingly authoritarian Erdogan a free hand for the next five years.
Under Erdogan, Turkey experienced sustained growth until recently, but its economy is now faltering and its currency is falling in value. Turkey is being gradually transformed from a strongly secular to a faith-based state. Turkey has suffered corruption, violence, renewal of the military campaign against restive Kurds, and two harsh and wide-ranging crack-downs on dissent. Erdogan blames repression on US-based Fethullah Gulen, a former ally and head of a moderate religious movement.
During 2013-2014, Erdogan ordered a wave of arrests after his entourage was found to be exploiting government contracts for financial gain and from mid-2016 until now, Erdogan has ordered mass detentions and dismissals following a failed military coup.
During the first purge, thousands of policemen, prosecutors and judges were sacked and Erdogan imposed his control on the judicial branch of the government. During the second and ongoing purge, tens of thousands of soldiers, civil servants, activists, teachers, professors and journalists have been arrested and imprisoned. More than 100,000 civil servants, educators and others have been dismissed from their jobs, their bank accounts have been frozen, and they have been prevented from taking up alternative employment or leaving the country.
Erdogan can be expected to continue purging critics and political rivals, particularly since he faced serious challenges from the opposition in the election. Pollsters predicted Erdogan might not win 50 per cent plus of the vote in the first round and could have to stand in a run-off, while the AKP could lose its majority in parliament. When he declared early elections last April, he did not believe he would face serious competition in spite of the flawed policies he has adopted.
On the regional scene, Erdogan has alienated all Turkey's neighbours and, by waging war on Syria, has contributed to the rise of Daesh and Al Qaeda in the Levant. He has angered Russia and Iran by continuing to strive for the overthrow of their ally, Syrian President Bashar Assad, and has broken ties with former ally Israel over its harsh treatment of the Palestinians. He has infuriated Egypt, Saudi Arabia and the United Arab Emirates (UAE) by hosting Muslim Brotherhood fugitives from Egypt and backing Qatar in its dispute with Saudi Arabia and the UAE.
On the international scene, he has upset Turkey's Western Nato allies by befriending Russia and making an arms deal with Moscow. Erdogan's internal repression has compelled the European Union to suspend Turkey's bid to join the bloc.
It was predicted his main challenger, Muharrem Ince, candidate of the secular Republican People's Party (CHP), could win 31 per cent of the vote in the first round against Erdogan's 48 per cent. Ince secured 30 per cent and conceded that Erdogan had won by more than 50 per cent, although unfairly.
During the brief campaign, Ince condemned Erdogan's economic and security policies, and slammed him for investing vast sums on palaces and high profile construction projects. Ince also accused Erdogan of staging the failed coup of July 2016 so he could eliminate opponents.
Since the election, Ince has pledged to maintain his stance and step up political pressure on Erdogan with the aim of countering his quest for total power and hindering his transformation of Turkey's secular state, into a conservative state where life is dominated by religion.
Although winning the presidency and securing near majority for the AKP, Erdogan suffered a humiliating reverse in the parliamentary poll. His nemesis, the Peoples' Democratic Party (HDP), consisting of Kurds, secularists, women and minorities, secured more than 10 per cent of the vote, permitting the group to enter parliament. In the June 2015 election, the HDP did the same thing, denying the AKP a majority and prompting Erdogan to call a snap election for November in order to recapture his all-important majority.
The new assembly has 600 seats. The AKP won 295 seats, a loss of 21 seats since the 2015 election; its partner, the MHP has 49 seats, a gain of 14, giving Erdogan a comfortable majority but not an AKP majority.
Ahead of the vote, some commentators expressed doubts that Erdogan and the AKP would stand down if they lost the presidential and parliamentary elections. They would, instead, either manipulate the result or cancel the election. Although the election was far from free and fair as Erdogan denied rivals equal time on television and radio and the only newspapers still publishing extolled Erdogan's virtues, he apparently won without massive vote rigging and did not have to overturn a vote which he had lost.
Clearly his conservative, devout  "core supporters", stood by him as Donald Trump's benighted "base" backers have stuck by him, however foolish he might look and whatever destructive policies he might adopt.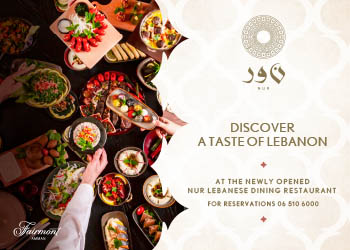 Newsletter
Get top stories and blog posts emailed to you each day.