You are here
New paths for leadership
Jun 08,2017 - Last updated at Jun 08,2017
Official development assistance (ODA) helps to save lives, build more stable and safer societies and project soft power around the world.
That is a point that my boss, Bill Gates, drove home recently, when he addressed the United Kingdom's leading military and security thinkers at the Royal United Services Institute in London.
Bill had been asked how he would respond to anyone in the UK who felt "demoralised" by the fact that Britain is one of only a few countries that meet the United Nations-mandated commitment to spend 0.7 per cent of its gross national income on development aid.
But highlighting the impact of British ODA was just part of the answer; Bill also emphasised the many other countries that are also meeting their aid commitments.
In Europe, Denmark, the Netherlands, Norway, Luxembourg and Sweden have been meeting the UN threshold for a while, and Germany recently joined their ranks. France is not there yet, but it is increasing its contribution.
Beyond Europe, Saudi Arabia, the United Arab Emirates and Qatar are also among the world's largest significant ODA donors — a reality of which not many people are aware. They are all donors to the Lives and Livelihoods Fund, the Middle East's biggest multilateral development initiative.
The fund's other donors are the Islamic Development Bank, the Islamic Solidarity Fund for Development and the Bill & Melinda Gates Foundation.
The $2.5 billion Lives & Livelihoods Fund is supporting critical projects targeting disease eradication, primary health care, support for farmers and basic infrastructure in the poorest communities throughout the Muslim world.
It began last year with $363 million in approved funding for six large projects in Arab and African countries.
In February, the first initiative, a $32 million project to combat malaria in Senegal, got under way, and another round of projects was approved earlier this month, taking the total authorised funding to more than $600 million.
Aid cannot solve all the problems facing Muslim countries in the Middle East and Africa.
But it can support the emergence of more stable, more prosperous, and healthier societies that are less vulnerable to civil war or terrorism.
The Gates Foundation believes that donors from the Muslim world, in particular, have an integral role to play in addressing poverty and instability.
Far more can be achieved together — by combining resources and sharing expertise — than separately.
Domestic projects can support these countries' capacity to lead the way on international development. For example, the Shaghaf fellowship programme, supported by the King Khalid Foundation and the Gates Foundation, is designed to encourage some of the brightest young Saudis — many of them women — to pursue careers in the non-profit sector that focus on local and global social impact.
But the real key to success in international development is cooperation.
By combining resources and sharing expertise, organisations like the Gates Foundation and donor governments, from the UK to the UAE, can achieve far more than would be possible alone.
Fortunately, governments in the Middle East seem to recognise this, and are increasingly seeking development partnerships. And there are plenty of opportunities.
The UAE has been a major champion of polio eradication, an endeavour that the UK has funded generously.
Qatar has joined recently as a donor to Gavi, the Vaccine Alliance, to which the UK has been the largest donor in recent years.
Saudi Arabia is a longstanding donor to the Global Fund for AIDS, Tuberculosis and Malaria, another partnership in which the UK is a significant player.
Observers often point to the soft-power benefits of providing aid to developing countries. But they often fail to notice the advantages brought about by strengthening relationships among donor countries that work together to advance international development.
Donor countries would do well to embrace this reality and seize opportunities to build ties with new global partners that share their commitment to fighting poverty.
The writer is chief strategy officer and president of global policy and advocacy at the Bill & Melinda Gates Foundation. ©Project Syndicate, 2017. www.project-syndicate.org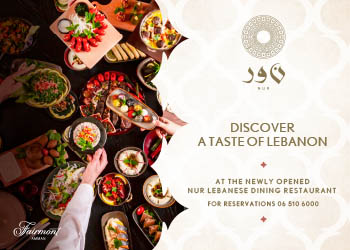 Newsletter
Get top stories and blog posts emailed to you each day.