You are here
A united Arab, Muslim front urgently needed
Mar 20,2019 - Last updated at Mar 20,2019
The meeting between Foreign Minister Ayman Safadi and Secretary General of the Palestinian Liberation Organisation's Executive Committee Saeb Erekat on Monday was convened at the right time, given the stalemate in the Palestinian-Israeli conflict and the recent wave of Israeli provocations in East Jerusalem against Islamic holy sites, including the attempt to close the Bab Al Rahmah (Gate of Mercy) of Al Aqsa Mosque.
The two officials used the strongest words possible to describe the identical views of the two sides on the Palestinian case, which call for the right of the Palestinian people to freedom and an independent Palestinian state along the June 4, 1967 borders, with East Jerusalem as its capital. The Palestinian recognition and support for the Hashemite Custodianship over the Islamic and Christian holy places in East Jerusalem was also highlighted as a pivotal point in their agreement on the East Jerusalem.
It is, after all, on the strength and legitimacy of this Jordanian custodianship over the holy sites in East Jerusalem, including Al Aqsa Mosque and its Bab al Rahmah, that Jordan was able to defend their Islamic status from Israeli encroachments, and reject any Israeli court decisions on them as a clear violation of international law and UN resolutions. It is only the Jerusalem Awqaf Department, the two sides emphasised, that has the sole authority to determine the status of any part or entrance belonging to these Islamic sites.
The unity of ranks between Jordan and the Palestinian Authority (PA) is what reinforces and lends support to the role of Jordan as the protector of the holy places in East Jerusalem and the final arbiter of their status. As long as Jordan and the PA see eye to eye on what counts most with regard to East Jerusalem, the Holy City and its shrines will be in safe hands and their protection from any Israeli attempt to change their status will be thwarted. This comes as no surprise, as what unites the Palestinians and the Jordanians goes back several decades, and nothing will succeed in dividing their ranks.
That said, there is now a pressing need for an Arab and or an Islamic summit on East Jerusalem to discuss the latest developments. Now that Israel has decided to up the ante on the holy sites in East Jerusalem, the Arab and Muslim world need to react in a united front. The stakes in East Jerusalem and its Islamic and Christian holy places are now too high to be dealt with casually or routinely. A united Arab and Muslim front have become urgently needed.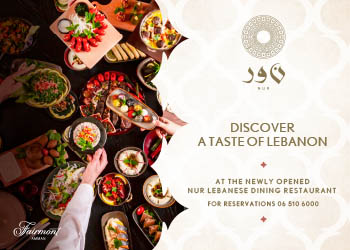 Newsletter
Get top stories and blog posts emailed to you each day.