You are here
Strong Jordan requires strong economy
Mar 14,2019 - Last updated at Mar 14,2019
The recent visit of His Majesty King Abdullah to Washington, DC, for talks with high ranking US officials, including Vice President Mike Pence, Secretary of State Mike Pompeo and US National Security Adviser John Bolton on Monday, that were followed by talks with US House Speaker Nancy Pelosi and other members of the US Congress on Wednesday, need to be seen against the backdrop of the strong and enduring partnership that exists between Jordan and the US.
The strategic partnership between the two countries was highlighted repeatedly by both sides during the discussions with Vice President Pence and other high ranking US officials. All the King's interlocutors praised the solid and enduring relationship between the two countries, and praised the King's wisdom and statesmanship in promoting peace and stability in the region.
The King did not fail to highlight the importance of economic cooperation between the two countries within the framework of the partnership that exists between them.
Jordan shoulders big responsibilities to combat not only terrorism wherever it exists, but also on other fronts in a bid to promote stability and security across the entire region. As US House Speaker Pelosi said, Jordan, under the leadership of the King, is "a true partner" for peace and progress. She also praised the "breadth of the King's knowledge" and wisdom.
Hopefully, there was more to the King's meetings and discussions in Washington than met the eye. The US trust and confidence in the King gives us much comfort here in Jordan. The Kingdom must not be left alone to combat all the challenges and hardships facing it, including the dire economic conditions. A strong Jordan requires a strong economy. Without a viable economic base, Jordan would remain vulnerable. A weaker Jordan cannot be a dependable partner for peace and security. This much, the friends of Jordan must understand and appreciate.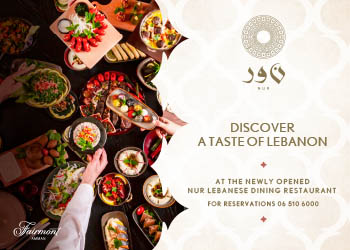 Newsletter
Get top stories and blog posts emailed to you each day.