You are here
A simple choice
Apr 11,2018 - Last updated at Apr 11,2018
The Jordan Strategy Forum (JSF) has predicted in a new study that the number of vehicles in the Kingdom will accelerate during coming years, unless dramatic solutions were introduced.
There is nothing in this projection that should surprise anybody familiar with the country's poor public transportation system.
According JSF's study, there is one car for every five persons already, not a big deal by regional or international stands, but could get out of hand in the future. The prediction of more cars on the country's roads should be taken very seriously by the government, especially by the Greater Amman Municipality, since half of the population in the country live in the capital city, where most of the cars are found.
The remedy is rather simple but expensive. The entire road infrastructure in Jordan needs an overhaul from top to bottom, coupled with a massive investment in an efficient and user-friendly public transport system.
The country has been talking about this crisis for decades, but little had been done about it. No wonder people are literally forced to buy their own transportation system to go to work or take care of other daily chores, including transporting their children to schools.
The choice is, therefore, simple and straightforward, even in monetary terms. We either spend more on cars or invest in a sound public transportation system across the Kingdom, whether urban or inter-urban. Otherwise, car sales will continue to soar, and by doing so would worsen road safety in the country even more.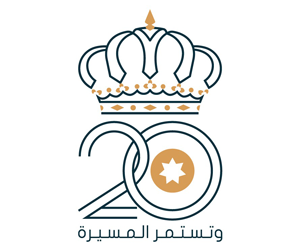 Newsletter
Get top stories and blog posts emailed to you each day.