You are here
For the Security Council to become more relevant
Oct 25,2014 - Last updated at Oct 25,2014
Jordan's representative to the UN called on the UN Security Council to review the way it carries out its mandate to become more relevant and effective in its response to international and regional conflicts.
Jordan's frustration with the ineffectiveness of the council is shared by a great number of UN members states, which have grown frustrated over the council's repeated inaction on the many disputes and crises, on top of which the over 60-year-old Israeli-Palestinian conflict, the more than a decade-long Iraqi situation and the four-year-old conflict in Syria.
This is not to mention the most recent conflict over Ukraine, which appears to have started a return to the Cold War era between the West and Russia.
The UN Security Council's weaknesses stems from its very nature and charter, which brings it at the mercy of the five permanent members of the council with veto power, a right they do not hesitate to resort to whenever their interests conflict with the council's responsibilities, foremost of which the protection of regional and international peace and security.
The remodelling of the currently dysfunctional, inefficient and anachronistic work methods of the Security Council requires a thorough review by a panel of representatives of several nations, which should work to plug the present loopholes in the UN Charter that literally paralyse it.
The council had been deficient from its very beginning. It failed, time and again, to resolve many disputes and conflicts, starting with the 1950s.
The Vietnam war, between 1954 and 1975 and the Cuban crisis in October 1962, which almost triggered a nuclear war between Moscow and Washington, come to mind in this context.
More recent failures are fresh in the mind, with the ones mentioned above the most blatant and having the worst repercussions on the world.
The first order of business for any reformers should be to end the tyranny of the five permanent members, by enlarging the number, ending their permanence and instating a rotation basis, requiring a quorum and a majority vote — ideas are sure many and some mechanism could be reached, no doubt — and putting a lid on the now unrestricted use of the veto power.
Whatever the scope of changes in the working methods of the UN Security Council, a process must begin in earnest for this purpose.
Jordan's proposal should be the driving engine for any such reform.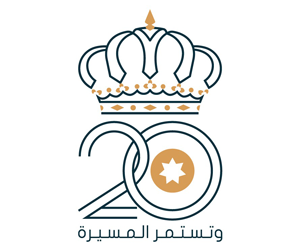 Newsletter
Get top stories and blog posts emailed to you each day.