You are here
Public rejoice, satisfaction
Oct 22,2018 - Last updated at Oct 22,2018
His Majesty King Abdullah was clear when he announced on Sunday the termination of the two annexes to the 1994 peace treaty with Israel related to Baqoura in the north-western corner of the country and Ghumar south of the Dead Sea.
King Abdullah said in a Tweet on his official Twitter account that these Jordanian territories "have always been on the top of our priorities... our decision is to terminate the Baqoura and Ghumar annexes from the peace treaty out of our keenness to take all decisions that would serve Jordan and Jordanians".
Under the Wadi Araba Peace Treaty with Israel, the two territories were recognised as part and parcel of the Jordanian sovereignty and "leasing" the two areas was for only 25 years that would have been extended for another 25 years had Jordan failed to exercise its treaty right and option not to renew the lease over them. At stake are not only thousands of dunums but more importantly the thought of leaving a dear part of the Kingdom in the hands of Israel for another quarter of a century.
Of course Israeli Prime Minister Benjamin Netanyahu immediately signalled that he would seek to negotiate an extension of the lease that ends in October 2019, but Jordan is in no mood to accept this Israeli plan, especially when Israel and Jordan remain miles apart on the fundamentals governing the resolution of the Palestinian conflict.
The King has made it repeatedly clear that the two-state solution, with East Jerusalem becoming the capital of the Palestinian state, is the only viable and sustainable solution to the Palestinian conflict. Jordan cannot be generous with Israel on any issue, let alone part of its sovereign territory, at a time when Israel has steadily blocked the two-state solution with no sign that it is about to change course.
Besides, there has been a wide public rejoice and satisfaction over the King's decision against the renewal of the lease over the two territories. The people of Jordan have been yearning for the day when the two Jordanian territories would be returned to the mother country. Now that the right decision was made, there is no turning back.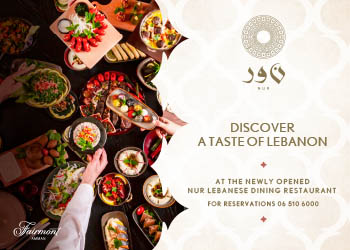 Newsletter
Get top stories and blog posts emailed to you each day.