You are here
Problem lies in law enforcement, not in legislation
Jan 21,2015 - Last updated at Jan 21,2015
In a bid to fight smoking in public places, the Health Ministry has proposed increasing fines imposed on violators to JD100.
That is a good move, except that the problem lies in enforcement, not in legislation.
People in the country make a mockery of some laws in a flagrant manner.
It is not shocking to see some of our legislators, who introduced the Public Health Law that prohibits smoking in public places, smoke in Parliament.
Neither is it surprising in Jordan to see people smoke under no smoking signs in public places.
It is also likely to see officials, even policemen, not only smoking in public places where it is prohibited by law, but committing other violations as well. Like, for example, policemen driving without seat belts on, using cell phones while driving or failing to signal at turns.
This in no way implies that our law enforcers are bad. Rather, it is a cultural phenomenon that needs to be addressed on several fronts.
Such officials, legislators and law enforcers, instead of being role models, give the worst examples to ordinary citizens.
The drive by the Health Ministry to increase the fines is commendable, but the problem is not in the size of the fine, but rather in enforcing laws equally for all citizens. No one should be above the law, for any reason.
It is everybody's right to enjoy a smoke-free, clean environment in public places, including hospitals, healthcare centres, schools, offices, cinemas, theatres, libraries, museums, public and non-governmental buildings, malls — where, by the way, smokers find a permissive smoking haven with impunity — public transport vehicles, airports, closed playgrounds and lecture halls.
Nobody should be allowed to violate this right in any way.
A good start would be to launch a law-enforcement drive, which should educate people on the existence of laws and impress it on everybody, official, officer or anything else, that they have to be law-abiding citizens, else...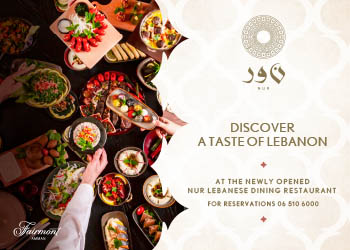 Newsletter
Get top stories and blog posts emailed to you each day.