You are here
Need for independent probe
Jan 08,2019 - Last updated at Jan 08,2019
At a time when the Energy and Minerals Regulatory Commission (EMRC) is assuring the country, through its high officials, that all is well at the Jordan Research and Training Reactor, located at the campus of the Jordan University of Science and Technology (JUST), and that rumours of radiation leakages are completely unfounded, there are others, notably President of the Centre for Strategic Energy Studies Society Zaid Hamzeh, who maintain that reports of radiation leakage are too serious to be left without investigation by an independent team of experts.
Hamzeh was referring to the assurances of no radiation leakage offered by EMRC board member Majd Hawari, who confirmed that the radiation levels "are within the normal range", and similar assurances by EMRC Chief Commissioner Farouq Hiari, as well as by the director of the nuclear facility in question, Samer Abu Qahouq.
Hamzeh, a former minister of health, referred to reports of alleged cracks in the external walls of the nuclear facility and unconfirmed reports of wind leakage from it.
Against this backdrop, it would be prudent, indeed, to conduct an independent investigation by a team of experts, as the potential health and environmental hazards are too grave to be left for a probe in the hands of onesided experts.
Most probably, reports of radiation leakages from the nuclear facility in question are either untrue or exaggerated, but the risks involved are too high without independent assurances.
How serious such radiation problems could be requires a thorough probe by not only officials of the facility, but also by others so that the country can rest assured that there are no potential hazard to health and environment from the operation of the nuclear reactor at the JUST campus.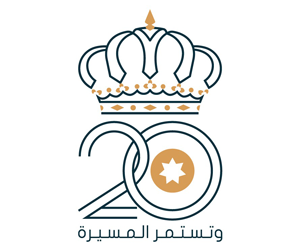 Newsletter
Get top stories and blog posts emailed to you each day.