You are here
A main pillar in reform drive
Oct 23,2014 - Last updated at Oct 23,2014
His Majesty King Abdullah's meeting with the president and members of the Higher Judicial Council Wednesday, to highlight the pivotal place of the judiciary, must be seen against the backdrop of the continued national reform process that embraces all aspects of public life in the country.
Having an independent, neutral and transparent  judiciary, the King told the council members, is a main pillar of Jordan's comprehensive reform endeavour.
The central role of the judiciary in any democratic nation cannot be emphasised enough.
Article 10 of the 1948 Universal Declaration of Human Rights stipulates that "everyone is entitled in full equality to a fair and public hearing by an independent and impartial tribunal, in the determination of his rights and obligations...", the key words here being "independent" and "impartial".
Article 14 of the International Covenant on Civil and Political Rights goes even further, calling for "a fair and public hearing by a competent, independent and impartial tribunal" to litigate one's rights and responsibilities.
What the covenant adds is the word "competent", which is, of course, an indispensable component of a fair trial.
A judge must, then, be fair minded, enjoy high integrity and possess high professional knowledge of the art of litigation that has to take place in a transparent manner.
The Monarch referred to this aspect when he called for increasing the knowledge and professional skills of judges by, inter alia, introducing IT to the court system in order to make it more efficient and time effective.
Because, as the old adage says, justice delayed is justice denied.
The cycle of national reforms cannot be completed without a judiciary that meets international standards.
The King's words, "the way ahead still lies open before us towards more work and achievements" show that there is room for perfecting even more our judicial system, crucial to reinforcing the public's trust in the state.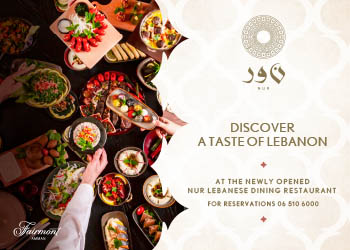 Newsletter
Get top stories and blog posts emailed to you each day.