You are here
A lean government is required
Jun 08,2018 - Last updated at Jun 08,2018
Prime Minister-designate Omar Razzaz is taking his time to assemble together a team of ministers for a good reason. The mandate of the new government goes much beyond revamping the income tax legislation in order to come up with a new and progressive Income Tax Law that is fair and sensitive to the plight of Jordanians and businesses.
Razzaz is effectively seeking to make fundamental changes about the way the new Cabinet will govern. Income tax issues are only part of this mandate. The entire taxation system, whether direct or indirect, calls for a complete make over. The new government cannot address tax issues without addressing other complementary concerns.
Assembling a new Cabinet has to take on board the prominence of the Palestinian, Syrian and Iraqi dimensions in Jordan's foreign policy concerns. This is not to mention Jordan's relations with the Arab Gulf states, notably Saudi Arabia. Jordan's relations with the US, EU countries and other major nations fall within the mandate of the new Cabinet.
A lean Cabinet is also a requirement to set an example for cutting down on state expenditure. Reducing bureaucracies across the board is also a must. This requires a fresh look at exiting state agencies that have grown in number at a huge expense for the country.
Conducting the foreign policy of the country cannot become an ever-changing task. It needs to be steady, with clear vision on short and long-term goals.
Above all, though, it is the economic development mission of the country that counts the most for the new team of ministers, as it constitutes the backbone of efforts to pull the country out of its huge national debt and launch a vigorous economic development package. How to correct the existing economic and fiscal policies requires ministers who are well versed in such complex policy issues.
This is also a new opportunity to achieve more gender equality by having more women in the Cabinet. The country is blessed with many able women leaders who can fill several key Cabinet posts.
All in all, it comes as no surprise that the new prime minister is taking his time forming his new Cabinet.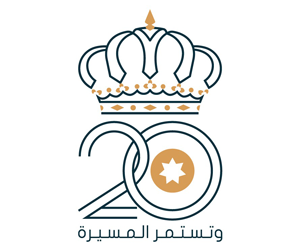 Newsletter
Get top stories and blog posts emailed to you each day.