You are here
Japan's longstanding ties with Jordan
Jan 18,2015 - Last updated at Jan 18,2015
Japanese Prime Minister Shinzo Abe is visiting Jordan for talks with His Majesty King Abdullah, Prime Minister Abdullah Ensour and other senior officials on bilateral ties, the fight against terrorism and regional challenges.
During an interview, Abe said that Japan will continue its non-military assistance to the region as part of its "proactive contribution to peace".
Attainment of peace in the region is a major concern for Japan. A senior Japanese official said her country will continue to work with the countries of the region to achieve sustainable peace and push forward for the two-state solution that Jordan has been calling for.
During Abe's two-day visit to the Kingdom, part of a regional tour that took him to Egypt and was to take him to Israel and Palestine, the Japanese premier emphasised the main goal, which is to contribute to achieving a sustainable peace.
Japan announced financial aid of around $2.7 billion to Middle Eastern countries, which Abe urged to unite in the fight against terrorism and to pool efforts to address other regional challenges.
Abe did not hide his anxiety about the current regional situation; he said he felt "a grave sense of crisis" as the Middle East is facing unprecedented difficulties due to the stalled peace negotiations, the continuation of the Syrian crisis and the rise of extremist groups that challenge the international order.
During his visit to Egypt, the Japanese prime minister said "Japan believes that the day will come in the near future when we can recognise Palestine as a state."
Japan is lending continued support to ventures of peace along the Jordan Valley; its contributions to the so-called "corridors of peace and prosperity", as exemplified by the agri-industrial park in the Jordan Valley, is aimed at attaining sustainable peace and development along this area.
Japan has long been a partner in Jordan's development process, particularly through economic cooperation.
"We will work to further extend our cooperation into broader areas. Business leaders from Japan are accompanying me on this visit. The government of Japans is firmly committed to providing support to boost business exchanges to advance bilateral economic relation," said Abe.
Cooperation manifests itself in culture and tourism as well, important to bringing peoples together and making them better understand each other.
Abe's visit is proof of the long-standing ties that have tied his country to Jordan.
His stated goals are to be admired; if they became the objectives of many other leaders, perhaps reaching peace would not be such a remote undertaking.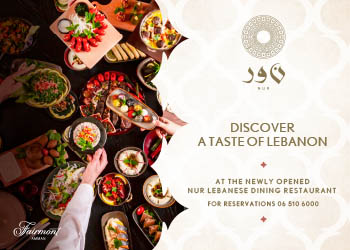 Newsletter
Get top stories and blog posts emailed to you each day.