You are here
Hope for a better UN
Jan 05,2017 - Last updated at Jan 05,2017
Antonio Guterres, the new secretary general of the United Nations who replaced Ban Ki-moon, assumed his post on January 1 with a pledge to overhaul the world body.
Guterres is aware that there is widespread scepticism and cynicism about the UN, and that much work needs to be done to win confidence in this international organisation.
Before beginning his first day of work at UN headquarters in New York, he addressed staff and diplomats, warning that the UN faces "very challenging times" and warning that he is not a "miracle maker" and cannot, on his own, transform this 193-nation organisation into a more dynamic and effective world body.
"We should have no illusions" about what awaits the UN in the future, he cautioned.
"We see everywhere in the world conflicts that multiply and are interlinked and have triggered this new phenomenon of global terrorism," he said, adding: "We still fail in the prevention of conflicts and conflict resolution."
One such conflicts being Syria.
The UN is up against quite much derision about its lack of effectiveness, about scorn accumulated over the years for being only a talking shop.
US President-elect Donald Trump used his favourite method of communication last week to express his contempt for the UN, which he described as "just a club for people to get together, talk and have a good time".
That in itself is worrisome, for, already considering himself above everybody, Trump will not feel bound by decisions taken by this world body.
Yet, even though the UN faded into irrelevance due to its inactivity, with the right people at the helm, with a streamlined bureaucracy and by working "together as a team" to "serve the values enshrined in the Charter and that unite humanity", as the new chief suggested, it could still take decisions and enforce them to make the world a better place.
On the other hand, in all fairness, the UN is what the countries belonging to it make it. The organisation cannot be any more or less than what its member states want it to be. No amount of reform would transform it into an effective peacemaker — putting peace first in 2017 being the declared intention of its new head — without the support of its members.
And as long the five permanent members of the UN Security Council continue to enjoy the veto power to prevent effective action for peacemaking and peacekeeping, there is not much that the new secretary general can do.
There is hope, however, that Guterres, former prime minister of Portugal and until recently the UN High Commissioner for Refugees, comes with great credentials and wide experience, and might be able to make fundamental changes. 
He is very much aware of the limitations, which prompted him to say, during his address before assuming the post, "we need to be able to recognise our shortcomings, our failures", and to call for a strong engagement to change, reform and improve the international body, and "get rid of the straightjacket of bureaucracy".
Let us then hope that this seasoned politician and human rights activist will work to restore the importance and weight the UN used to enjoy.
Too much misery, too many "terrible problems", as he put it, face humanity to leave it to the likes of Trump or to the ever-growing number of terrorists to solve.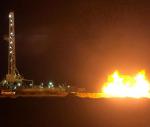 Newsletter
Get top stories and blog posts emailed to you each day.