You are here
Historic relations
Jan 14,2019 - Last updated at Jan 14,2019
His Majesty King Abdullah's one day official visit to Baghdad on Monday, to discuss pressing bilateral and regional issues with Iraqi President Barham Saleh and Prime Minister Adel Abdul Mahdi, was, indeed, described by the two sides as historic and momentous.
The talks were, indeed, historic, as they took place against the backdrop of many years of relations, during which the warmest of ties between Jordan and Iraq on several fronts were cultivated and pursued with determination.
Both sides aim now to restore these historic relations to the level that they once enjoyed in the past. The visit of the King and the level of his entourage, that included Foreign Minister Ayman Safadi, to Iraq must also be seen against the backdrop of the recent visit of US Secretary of State Mike Pompeo to the region, which included Jordan, Iraq, Saudi Arabia and Egypt. Pompeo's talks with leaders of the region left a trail of unanswered questions that require a coordinated regional response.
The timing of the visit of the King, accompanied by a high delegation, also occurred in the wake of the recent visit of Prime Minister Omar Razzaz to Iraq, where he also met with both the Iraqi president and the Iraqi prime minister. As the Iraqi prime minister has summed up the relations between the two neighbouring countries, Iraq is the lung of Jordan, just as Jordan is the lung of Iraq.
Iraq and Jordan are now committed to forging together common historical goals in the future on many fronts. The consolidation of the best of relations between Baghdad and Amman comes also at a time when the region continues to be threatened by warfare, turmoil and division. No wonder the future of Syria was upper most on the mind of the King and his Iraqi interlocutors in Baghdad. The future of Iraq and Jordan is deeply affected by the political settlement of the Syrian conflict.
Combating terrorism also figured highly in the talks between the two sides. This requires a coordinated effort. To be sure, the accords that Prime Minister Razzaz had struck in Baghdad require a further push before they can see the light of day.
All in all, the visit of the King to Iraq was truly successful in every sense of the word.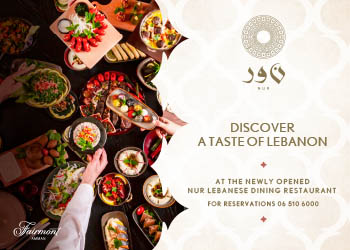 Newsletter
Get top stories and blog posts emailed to you each day.