You are here
In the fight against extremism
Jan 13,2015 - Last updated at Jan 13,2015
It took attacks on the French satirical magazine Charlie Hebdo and on a grocery store in Paris, which claimed the lives of 17 people last week, to jolt the international community into actions against violent extremism.
The Paris rally of "defiance and sorrow" that took place on Sunday, attended by many world leaders and high officials, seems to be only the beginning of a global demonstration of international will to fight extremism from whatever source.
US Attorney General Eric Holden seized upon the occasion of the rally to express his country's version of anti-radicalism plans, announcing that President Barack Obama will host an international summit in Washington, DC, on February 18 on "how to fight violent extremism around the world".
The US president wants the projected gathering, said Holden, to "bring together all of our allies to discuss ways in which we can counteract this violent extremism that exists around the world".
Thee attorney general expressed an obvious truth: "Only if we work together through sharing of information, by pooling our resources, we will ultimately be able to defeat those who are in a struggle with us about our fundamental values."
It is about time that major powers take the threat of extremism seriously and prepare to take effective action against it.
His Majesty King Abdullah sounded the alarm about the ever-expanding danger of radicalism long time ago, also recommending global action against it.
Extremism has no boundaries and respects no rules, the King warned.
The menace of extremism is fast growing, and the attacks in Paris might not, unfortunately, be the last such damnable acts.
The US seems determined to act as well, but hopefully convening an international summit will not be the end of such action.
It is important to support and strengthen the countries in the Middle East — the place that is witnessing the worst radicalisation and its effects — militarily and economically, as a start, an issue that could top the measures and policies the February 18 summit should endorse.
It is these countries that bear the biggest responsibility to defeat the sources of extremism and they should be given all the support needed to wage this war.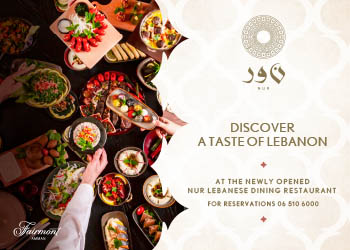 Newsletter
Get top stories and blog posts emailed to you each day.