You are here
An example of Arab solidarity
Jun 10,2018 - Last updated at Jun 10,2018
The initiative of King Salman Bin Abdulaziz to convene an urgent meeting in Mecca today with His Majesty King Abdullah, Kuwait's Emir Sheikh Sabah Al Ahmad Al Jaber Al Sabah and Abu Dhabi Crown Prince Sheikh Mohammed Bin Zayed Al Nahyan to address the dire economic conditions facing Jordan is an example of Arab solidarity at its best.
The joint meeting will discuss "ways to support Jordan to emerge from the economic crisis it is going through", a Saudi royal statement said on Saturday.
The Saudi King's decision seeks to extend a lifeline to Jordan's economy to deal with its mounting economic and fiscal challenges brought on mostly by external factors, especially Jordan's hosting of 1.4 million Syrian refugees and the closure of Jordan's borders with Iraq and Syria.
Pressure on Jordan's economy have risen beyond the Kingdom's capability. The Saudi initiative comes at a pressing time and may hold the key for rescuing the economy.
It goes without saying that the safety and stability of Jordan is part and parcel of the security of neighbouring Arab countries. Jordan is the buffer zone against the enemies of moderate Arab states.
It is the hope of Jordan, and its neighbouring Arab capitals, that the Mecca summit will succeed in its bid to enable the Jordanian economy and fiscal soundness to overcome the current hardships.
No amount of praise and appreciation to the Saudi monarch would be enough for taking such a timely step to help Jordan face one of its hardest challenges in decades.
Jordanians of all walks of life can now breathe a sigh of relief after seeing Riyadh taking the initiative to come to the rescue of their country from the most trying times facing their homeland.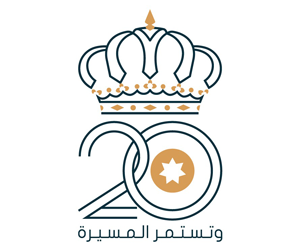 Newsletter
Get top stories and blog posts emailed to you each day.