You are here
Destructive ignorance
Nov 28,2018 - Last updated at Nov 28,2018
US government agencies and departments well-versed in issues related to global warming have recently issued yet another warning that climate change, if left unchecked, will, not could, cost the US hundreds of billions of dollars and wreak havoc with the health and environment of the country by the end of this century.
Still, President Donald Trump turns around and says: "I do not agree." Actually, this was not the only time that President Trump held in contempt all US and international scientific studies and findings that global warming is real and a serious threat to life and the environment across the world. Trump has, in fact, labelled such reports as a "hoax" to impede the US economic growth.
Last year, Trump announced the US withdrawal from the 2015 Paris Agreement on climate change mitigation, thus signalling in no uncertain terms that he does not buy what he calls doomsday projections about climate change. President Trump continues to promote a pro-fossil fuel agenda, at a time when most countries have taken the 2015 Paris accord seriously enough to endorse it and pledge to at least try to comply with it.
The big question that should be addressed to a defiant Trump is on the basis of what scientific studies he disagrees with the well-documented scientific forecasts related to climate change, when such studies are conducted by world renowned scientists and researchers. One can sympathise with Trump's rejection of the results of international and regional studies about global warming had they been based on some legitimate studies or research. But to reject all serious international warnings about climate change without a reason sounds like an irresponsible act.
The world has already experienced and witnessed symptoms of ominous climate change, as evidenced by wildfires, freak weather conditions, unusual tempests, flashfloods and hurricanes. How much more damage to the world must President Trump see before he becomes at least open-minded about the dangers that loom on the horizon, not only on life and the environment, but also on the economies of countries, including his own.
President Trump must not leave behind him a legacy of dire neglect to global warming. The US president still has opportunities to reverse his stance on climate change and join other world leaders determined to save the world from imminent destruction.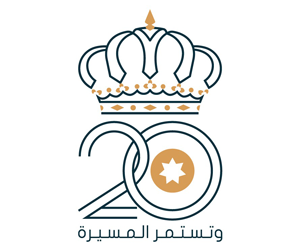 Newsletter
Get top stories and blog posts emailed to you each day.