You are here
Dailies are key partners
Nov 24,2018 - Last updated at Nov 24,2018
The government has recently launched with fanfare the electronic platform "right to know" under the patronage of Prime Minister Omar Razzaz. The reason, according to government sources, is to combat false information, correct disinformation and prevent the proliferation of damaging rumours as soon as they go viral, if not before.
As the prime minister has rightly said, "The spread of rumours is a worldwide phenomenon that will never stop on its own but rather through a dedicated approach to deliver accurate information quickly and on time." So far, so good. No one would quarrel with this honourable intention behind the platform, and all sides would welcome all efforts to save the country and its people from the harm of false news through the government's dedicated efforts to tell the truth, the whole truth and nothing but the truth about events affecting the security and stability of the country.
Haitham Hassan, director of the platform, commented on the same occasion that the new effort aims "to purify the media" through three main channels, namely, the identification of false information or disinformation, preparation of immediate replies that are accurate and complete and finally, conveyance of the corrections as swiftly as possible, and in the most visible and efficient manner.
But as Minister of State for Media Affairs Jumana Ghunaimat acknowledged on the same occasion, this platform is only one way among many to combat false rumours and incorrect information that may wreak havoc with the country's security and stability. There are other shareholders in this effort, who can lend support to this noble endeavor, including by raising awareness about the dangers of rumours.
Come to think of it, Jordan only has a few remaining daily newspapers, which are on the brink of bankruptcy because of lost revenues, attributable to the overall poor economic conditions prevailing in the country. These dailies can do a lot to serve the very cause that the platform in question aims to perform. All that the dailies want is some governmental support while they experience hardships, as well as more reliance on them as conduits for the dissemination of true and accurate information.
This is not happening now to the extent needed and this is, therefore, where the government can lend support to the dailies to perform their complementary role in combating false news and rumours.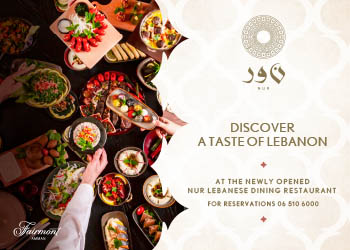 Newsletter
Get top stories and blog posts emailed to you each day.