You are here
Commendable job during Huda
Jan 12,2015 - Last updated at Jan 12,2015
It can be said that authorities have done well during the snowstorm dubbed Huda which, over the past days, brought badly needed precipitation to the water-starved country.
The government was wise to declare five days of holiday to avoid unnecessary accidents/incidents due to the snowfall and frost formation that make driving very difficult, especially in the hilly areas and the steep streets of the capital, which range in altitude from 700 to 1,100 metres above sea level.
It was also wise on the part of the authorities to impose an evening curfew on motorists, due to frost formation which used to last until the late hours of the morning.
All these measures were taken to avoid loss of life and a repeat of the chaos witnessed last winter when thousands of cars were abandoned in the streets by motorists for days, hampering efforts to reopen roads and rescue some in dire need.
Several unfortunate incidents were reported over the past days, including car pile-ups and heating-related incidents, making it imperative to repeat warnings about the need to avoid driving during such weather conditions, except for emergencies, and to ventilate areas where kerosene and similar oxygen-consuming heaters are used.
In Amman's Shmeisani neighbourhood two people were killed and one seriously injured in an incident blamed on slippery roads.
The accident went viral and social media users also blamed the restaurant chain for which one of the victims was working, for "forcing" the employee to work in bad weather conditions.
The video released on social media, as recorded by a police security camera, showed the deliveryman stop after a minor accident on the Shmeisani bridge to check the damage in the presence of a police car. A speeding all-wheel-drive car overtaking on the right-hand side slammed into the vehicles, causing a 10-car pile-up and the deaths.
Speeding in such conditions can easily lead to death, the perpetrator should have known, so now he will have to face commensurate justice.
Authorities are to be thanked for their outstanding efforts during the harsh weather.
Those who left their families and the warmth of their homes during such conditions to help fellow citizens, as well as the country's guests, are to be commended for their work.
Also commendable are the efforts of those working in the media, who have a duty to inform their countrymen.
Hopefully Huda and its aftermath will be gone soon and the country can return to normal life. A big thank you is due to all those who made sure its consequences were of minimum import.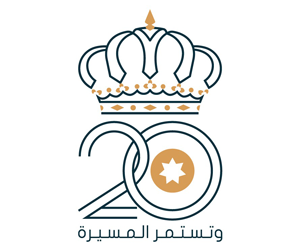 Newsletter
Get top stories and blog posts emailed to you each day.