You are here
Children are our future
Nov 20,2018 - Last updated at Nov 20,2018
Jordan joined the international community on November 20 in commemorating World Children's Day (WCD) with renewed calls for extending effective protection and promotion of children's rights across the board.
Children in Jordan, as indeed elsewhere in the world, remain among the most vulnerable groups of people who need protection from abuse, both physical and mental, and the extension of support for their education, healthcare, nutritional needs and an end to their exploitation in all forms, including in the work field.
Recently, and in our part of the world in particular, more and more children are being forcibly recruited as soldiers to fight on behalf of one group or another. Child marriage is still condoned in many parts of the world and here in Jordan this unfortunate practice still goes on before our eyes under one pretext or another.
Child rape is also occurring behind the scene. The biggest challenge facing children is the obvious fact that they are not empowered to promote and protect their rights. Children need the adult world to speak on their behalf and raise awareness about their plight and suffering.
During the last UN Universal Periodic Review of Jordan's human rights record conducted by the UN Human Rights Council in Geneva, much was said about the rights of children, including the right for their mother's citizenship. Jordan is still dragging its feet on this citizenship right and this must end.
The physical and emotional needs of children are also immense and the challenges facing them in this regard should remain a top priority for countries across the globe. UNICEF in Amman is doing its best to raise awareness about children's rights on the national level by not only celebrating WCD, but also during the entire year. Various NGOs in the country are also seized with this noble task. Yet the plight and suffering of children and the denial of their basic rights remain rampant. That is why the efforts both national and international must be doubled in this regard.
Children are the future and unless Jordan takes their rights more seriously, the future of our children will be at stake. In reality, children do not need one day of the year to raise awareness about their rights, but rather need all-year-round campaigns for their protection and the promotion of their rights.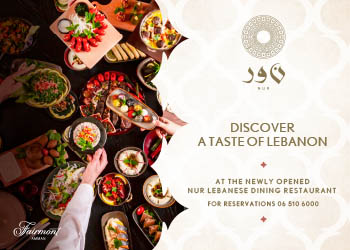 Newsletter
Get top stories and blog posts emailed to you each day.