You are here
Bold Royal message against terrorism
Jan 11,2015 - Last updated at Jan 11,2015
Their Majesties King Abdullah and Queen Rania took part in a rally in Paris on Sunday to show solidarity with France in the face of terrorism, following last week's heinous attack on the office of the satirical weekly Charlie Hebdo, which left 12 people dead.
Scores of world leaders and representatives of various countries, including Muslim, also attended the rally that was expected to draw a million people to express defiance against terrorism.
In addition to expressing solidarity, the King's and Queen's participation had a special significance as it intended to defend moderate Islam and its principles that promote coexistence and reject violence, extremism and terrorism, unlike extremist terrorist acts that misrepresent it.
The fact that the targeted magazine was viewed as anti-Muslim does not give an excuse to use or condone the use of force against its employees.
Islam and the Prophet Mohammad believed in dialogue and the use of intellect against those who stood against the nascent faith more than 14 centuries ago.
Islamic scholars and leaders have stood against the use of violence and promoted peacefulness and coexistence even with those who stand against Islam.
That was the most potent power that this tolerant faith had and that helped it to spread to various parts of the world and attract millions of followers in record time.
In addition, Jordan, as one of the top proponents of peace and coexistence, and as a country that promotes positive manifestation of the true Islam, finds it imperative to stand against terrorist acts wherever they take place.
For the Hashemite leader, who is a descendant of the Prophet Mohammad, this issue assumes extra value and meaning.
And for Jordan, France is a friendly nation where around six million Muslims live. The acts of a small group should not reflect negatively on the lives of so many other good citizens.
The terrorists who attacked the magazine employees do not represent them, nor do they represent Islam or Muslims anywhere.
The rally on Sunday was intended to express solidarity with them and to express the stand of Muslims all over the world against the radical forces trying to hijack their religion.
The war against terrorism is not just a matter of security and military action. It is a war that has to be waged by all means available to disallow a small minority to misrepresent and tarnish the image of a faith whose followers, nearly 1.6 billion, constitute almost a quarter of the world's population.
The attempts by a small group of people to create a rift between Muslims and non-Muslims should not be allowed to succeed.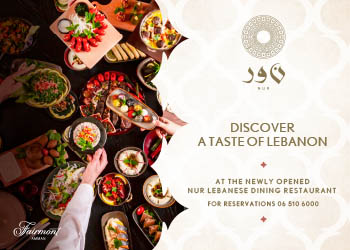 Newsletter
Get top stories and blog posts emailed to you each day.