You are here
Australia misguided by its initiative on Jerusalem
Dec 16,2018 - Last updated at Dec 16,2018
Jordan has condemned, and rightly so, Australia's decision to recognise West Jerusalem as Israel's capital, contrary to international law and UN resolutions on Jerusalem.
Under international norms, as clearly recognised by various UN resolutions, Jerusalem is classified as a final status issue to be determined when the future of the Holy City is negotiated between Israel and the Palestinians.
Preempting such negotiations is where Australia has gone wrong. Australian Prime Minister Scott Morrison, when announcing this decision, tried to minimise the "damage" by referring to only West Jerusalem as the capital of Israel and not to the entire city, and by adding that East Jerusalem will be the capital of a Palestinian state on the basis of the two-state solution for the Israeli-Palestinian conflict. Australia has also put on hold the relocation of its embassy from Tel Aviv to West Jerusalem until there is an agreement between all stakeholders on the future of the city.
Nations must not try to amend international norms on Jerusalem, no matter what their intentions may be. The international community has decided from day one that Jerusalem and its status and future is too important and critical for any manipulation by any one or two countries. The entire Palestinian-Israeli conflict, including, of course, the status of Jerusalem, is too important for individual initiatives.
His Majesty King Abdullah has set the tone for the resolution of the Palestinian case, including East Jerusalem, by insisting that the two-state solution is the only legitimate solution for the Palestinian problem, with East Jerusalem as its capital. Only by supporting such a position without any ifs, ands or buts will there be a real opportunity for settling the Palestinian-Israeli conflict, once and for all.
On the basis of the foregoing, Australia remains misguided by its own initiative on Jerusalem. Whether it is about East or West Jerusalem, the issue is the same. Only the international community and the projected peace talks between Israel and the Palestinians can set the tone for solving these grave issues. There is no need for additional complication, no mater how well intentioned they could be.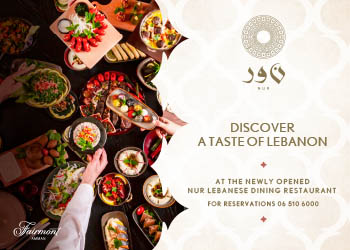 Newsletter
Get top stories and blog posts emailed to you each day.