You are here
46 years of deep-rooted relations
Nov 27,2018 - Last updated at Nov 27,2018
His Majesty King Abdullah, accompanied by Her Majesty Queen Rania, started on Monday a several-day official working visit to Japan for talks with Japanese Emperor Akihito and Empress Michiko.
This is an exceptional visit that comes in the context of 64 years of historical and deep-rooted relations between Jordan and Japan.
Japan is a remarkable nation on the Pacific Rim. It is a regional and international economic and political powerhouse that played, and continues to play, a significant regional and global role to maintain progress and stability in the Far East and elsewhere in the world.
Tokyo never failed to lend important, timely and sizeable support to Jordan's economy in general, by contributing meaningfully to the country's development progress in various areas. When Jordan faces a crisis, Japan is always in the forefront of nations to lend meaningful support. This support was manifested when Jordan hosted 1.4 million Syrian refugees in the wake of the Syrian civil war. Jordan was not able alone to support the influx of big numbers of refugees and Japan was, once again, in the forefront of nations that offered support to Jordan to help it meet its humanitarian obligations to the Syrian refugees.
When UNRWA faced a huge financial crisis in the aftermath of US President Donald Trump's irresponsible decision to withdraw US contribution to the agency, Tokyo was among the few nations that came to the rescue of UNRWA.
Jordan and Japan also see eye-to-eye on the global threat of terrorism and co-chaired last April's Aqaba meetings on counterterrorism policies and measures.
Their Majesties also met with Japan's Crown Prince Naruhito and Crown Princess Masako to discuss continued solid relations between the two countries. The King also met with Japanese Minister of Defence Takeshi Iwaya to bolster bilateral cooperation and coordinate efforts to combat terrorism.
There is a lot to be learned from Japan and its economic miracle in various domains. Above all, there is a need for continued recognition and appreciation of its role in maintaining peace and stability across the globe at a time when global security is constantly threatened.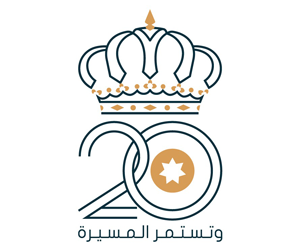 Newsletter
Get top stories and blog posts emailed to you each day.