You are here
'Silent women'
Nov 26,2018 - Last updated at Nov 26,2018
According to a recent report on sexual harassment in the workplace in Jordan entitled "Silent Women", prepared by the Arab Renaissance for Democracy and Development (ARDD), over 50 per cent of Jordanian women and around 73 per cent of Syrian refugee women who sought legal consultations for workplace issues informally reported that they had experienced sexual harassment in one form or another in the workplace.
ARDD's CEO Samar Muhareb said that sexual harassment of women is "a hidden phenomenon" and that all stakeholders, including the government and the private sector, should "hear the voices" of these victims and endeavour to ensure a safe, harassment-free workplace for them.
Harassment of women is actually visible everywhere and, of course, takes many forms. The phenomenon is quite widespread not only in Jordan, but elsewhere in the world, even in the most advanced nations. The problem takes many forms, ranging from pay and promotion discrimination to physical and verbal abuse. The crisis is further aggravated by the fact that most women do not report their brush with harassment.
According to ARDD, a total of 75.3 per cent of Jordanian women and 78.5 per cent of Syrian refugee women refrain from reporting the harassment they encounter for fear of retribution. It is relatively recent that women entered the workplace in Jordan, at a time when the social and economic environment in the country was not exactly favourable for their penetration of the employment sector. With high unemployment still rampant in the country, men actually fear the competition from women for scarce employment opportunities. 
With so many women experiencing harassment and discrimination in the workplace, the economy of the country stands to suffer and end up paying the price. Women make up half of the population, and when 50 per cent of the people of Jordan are prevented from contributing to the national economy by denying them a safe and harassment-free environment, then the country becomes the biggest loser.
This means that both the public and private sectors in the country must take this crisis more seriously by stiffening the penalties against it and encouraging women to speak out against it without any fear or hesitation.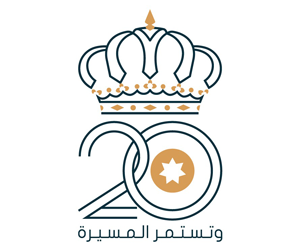 Newsletter
Get top stories and blog posts emailed to you each day.