You are here
Strike unites Palestinians from sea to river
Oct 03,2018 - Last updated at Oct 03,2018
It was an unusual event, although not unprecedented. Palestinians from the West Bank, including East Jerusalem, Gaza as well as Palestinian citizens of Israel carried out a successful one-day strike on Monday. The unusual part is the fact that the strike was called for by the leadership of Palestinians in Israel, and the Palestinians in the West Bank and Gaza followed.
What is unique about this protest is that it was not a reaction to violence by Israel, but it was called for in response to a political act, albeit a damaging one. The protests were called for in opposition to the racist Israeli law that specifies Jews as special members of society, who are allotted unique rights, including the right of self-determination. The Jewish nationality law, which demotes non-Jews to second-class citizens, also gives Jewish settlers in the occupied Palestinian territories unique rights because they are Jews. 
The unity of Palestinians from sea to river is also a reflection of the failure of the current peace efforts to produce an end to the Israeli occupation by means of the creation of an independent Palestinian state alongside of Israel. The move will no doubt give support, although not massive, to the idea of equal rights for all in a single state in Israel and Palestine.
Failure by the international community to help deliver what for many Palestinians was seen as a major historic compromise is a sad day. The world has helped create and sustain the state of Israel in Palestine, but has not been able to enforce the concept of sharing the land, which received legitimacy in the UN in 1947.
It is true that at the time; the Palestinians, who were the vast majority of the population and who owned over 90 per cent of the land, felt that a plan that gave new immigrants to Palestine more land than what was allotted to Palestinians was seen as unjust and unfair.
Today, Palestinians are willing to accept an independent state on 22 per cent of mandatory Palestine, but even this historic compromise is being rejected by Israel with the tacit support of the world community.
Many countries, excluding the US, will argue that they support the two-state solution based on the 1967 borders. But while almost the entire world has in fact supported the creation of a Palestinian state, only 137 countries have actually verbally recognised this state. European countries, except for Sweden, have refrained from doing so despite a vote by their own parliaments in favour of such a recognition.
Not only have many countries refrained from a public recognition of Palestine, but they had also failed to hold Israel accountable for its war crimes that included in the last six months alone the premeditated killing by snipers of over 200 unarmed Palestinians. Israel is also about to destroy the small village of Khan Al Ahmar in order to use its land to build yet more illegal Jewish illegal housing units. These illegal housing units in particular are being pushed for by the right-wing government to ensure that there is no continuity between the north and south of the West Bank. The goal is clear; after isolating Gaza, the aim now is to make a contagious independent and sovereign Palestinian state impossible.
The act of unity by Palestinians is an important step, but it is a long way from being part of a non-existent Palestinian national strategy. With internal conflicts continuing within the leading factions of Fateh and Hamas and with apathy on the rise among Palestinians, it is unlikely that these efforts will produce a coherent and effective plan that can produce an end to the Israeli occupation. Much more work, effort and unity are needed to make this national aspiration of Palestinians a reality.
up
143 users have voted, including you.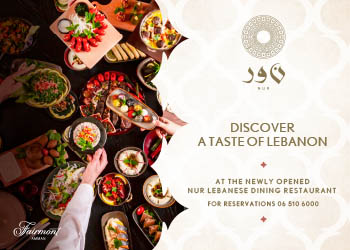 Newsletter
Get top stories and blog posts emailed to you each day.