You are here
Menace of Houthi-laid landmines adds to Yemeni misery
By Reuters - Mar 08,2018 - Last updated at Mar 08,2018
A member of the UAE armed forces secures an area while searching for landmines in Al Mokha, Yemen, on Tuesday (Reuters photo)
AL MOKHA, Yemen — Yasser Yassin was driving along a road on Yemen's rugged Red Sea coast when a blast sent his Toyota Hilux flying into the air.
When he regained consciousness, the 30-year-old merchant realised he couldn't move his right leg or see with his right eye.
Yassin's car had hit an anti-tank mine, one of thousands left by Houthi fighters three months earlier when they conceded the Al Khoukha Port area to southern Yemeni forces, their civil war adversaries in that part of Yemen.
His recovery has been far from straightforward, despite help from an anti-Houthi military coalition whose leading members are Saudi Arabia and the United Arab Emirates.
"They [coalition] took me to Aden where they fixed my leg, but there was an issue with the metal prosthesis and my leg got infected," Yassin, leaning on his crutches, said while visiting Al Mokha Hospital for a follow-up after the blast in February.
Yemen has been devastated by three years of conflict in which President Abed-Rabbo Mansour Hadi's government, backed by the Saudi-led Arab coalition, is fighting to drive the Houthis out of cities they seized in 2014 and 2015.
The United Nations says the war has created the world's biggest humanitarian crisis, and rights groups say both sides have inflicted indiscriminate violence, including, in the Houthis' case, through the use of banned anti-personnel mines.
Houthi officials did not respond to a Reuters request for comment. Both sides in the conflict deny accusations by human rights groups that they have carried out war crimes.
The results of landmine use can be seen in the hallways of the hospital in Al Mokha town, located not far north of the strategic Bab Al Mandab strait, which were crowded with victims and visitors on a recent visit by Reuters.
Buried randomly
Doctors and medical staff made their way between armed men to provide first aid to patients wounded by landmines, as well as by shrapnel and mortars.
"I was walking with my brother, I stepped on a mine and it went off," said Rashida, a 13-year-old girl fitted with a rudimentary prosthetic leg.
Her father said she had never attended school because the closest one to their village in Taiz province was 30km away and had closed down after the Houthis invaded Taiz.
Residents and medics from Al Mokha and nearby villages said landmines had caused more casualties than the fighting in the area, which has seen the Houthis pushed out of some Red Sea coastal areas since 2016.
The explosives were buried randomly across the region, including in residential areas, playgrounds and under trees where many Yemenis traditionally sit to chew the local mild narcotic qat leaves, they added.
It is not clear how many people have been killed by these weapons, but two doctors and a government official said dozens had died just in the coastal areas of Al Mokha, Al Khoukha and Al Heiss since Houthi forces started withdrawing in early 2017.
The UAE armed forces and Yemeni troops said they harvest between 250 and 300 landmines every week in the western region. More than 40,000 devices have been neutralised since coalition-allied forces took control of the Red Sea coast in a series of battles starting in 2016.
Locally made
Around 90 per cent of the landmines were locally made and most of the victims are civilians, they said.
"They also have Russian-made landmines which they took from government warehouses when they invaded the capital Sanaa," said an expert in explosives in the UAE armed forces, who declined to be named.
The UAE has been arming, training and paying thousands of fighters from southern provinces, called the Southern Resistance, to capture western coastal areas and push the Houthi armed movement back to their homeland in the north.
The war is entering its fourth year this month and, despite Houthi losses in parts of western Yemen, they still control Yemen's most populated areas.
Millions of civilians are trapped under heavy coalition air strikes, as well as a tough crackdown by the Houthis. Famine, cholera and diphtheria affect about 8 million people, including 2 million severely malnourished children.
Last year, Human Right Watch called on the Houthis to cease using landmines and observe the 1997 Ottawa Convention ban on anti-personnel mines, which took effect in 1999. Yemen signed the treaty in 1998.
"Most of the victims who survived lost one or two of their legs, and many are crippled and can not do any physical work," said Ghassan Massoudi, director of Al Mokha Hospital. Massoudi said the military wing of the Hospital was treating also civilian landmine victims.
That side of the facility gets most of the attention from the internationally recognised government and the Saudi-led coalition, as it treats fighters from the frontlines in Al Jarahi district — 90km away — where the Southern Resistance and allies from fellow coalition member Sudan face mortar bombs and heaving shelling from the Houthi side.
Yassin said the coalition would not pay for his trip to India — where many Yemenis seek medical treatment — when he needed new surgery on his leg and eye, as he was not a fighter.
Related Articles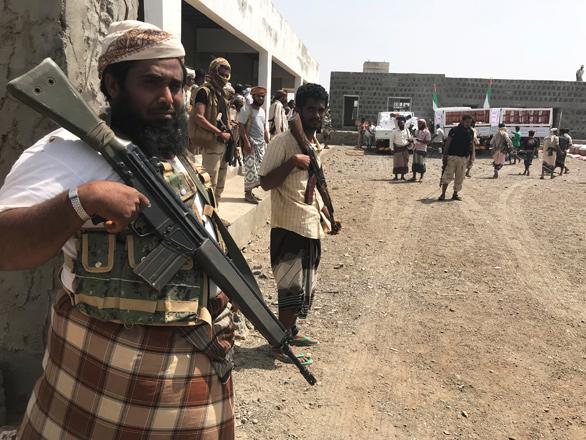 Mar 11,2018
AL MOKHA, Yemen — It took Seham Ali Ibrahim one month to make the dangerous journey from her village near the frontline town of Al Heiss to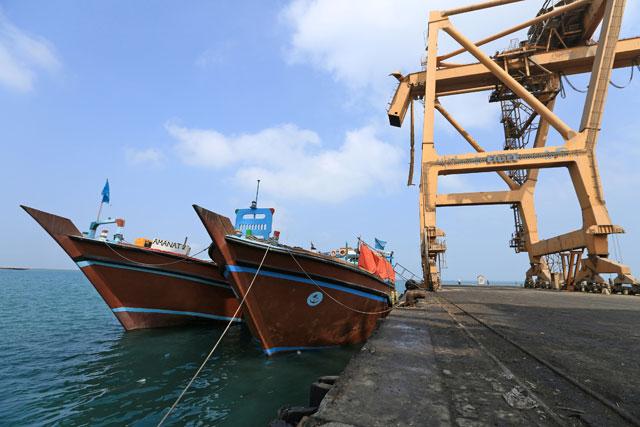 May 24,2018
MOKHA, Yemen — Hodeida Port, Yemen's largest entry point for aid, is now in the crosshairs of the Saudi-led coalition which is intent on cut
May 30,2018
MOKHA, Yemen — Pro-government forces in Yemen are preparing to surround a key Red Sea port in a bid to force Houthi rebels to surrender it w
Newsletter
Get top stories and blog posts emailed to you each day.