You are here
Smugglers blamed after five migrants shot in Calais
By AFP - Feb 03,2018 - Last updated at Feb 03,2018
Migrants queue during a food distribution by an association helping migrants in Calais, on Friday, a day after a large giant brawl between Afghans and Eritreans migrants left four of them fighting for their lives (AFP photo)
CALAIS, France — Four migrants were fighting for their lives on Friday after being shot during a giant brawl in Calais, in what the French government called an "intolerable" escalation of violence in a port that serves as a gateway to Britain.
Twenty-two people were hospitalised with injuries after three fights across the city on Thursday that drew in hundreds of the migrants camped out in the hope of stowing away on trucks bound for England, according to officials.
Four Eritreans between 16 and 20 years old were shot in the neck, chest, abdomen and spine at a food distribution point, and remained in critical condition on Friday evening. A fifth who was also shot was not facing life-threatening injuries.
Police were searching for a 37-year-old Afghan, a suspected migrant smuggler, over the attack.
"It sounds like score-settling: the person or persons responsible for the gunfire arrived at the food distribution area near the hospital where the Eritrean community was gathered and immediately opened fire," an official at the prosecutor's office in the nearby town of Boulogne-sur-Mer said.
Several other migrants sustained stab wounds in the other melees sparked by the incident.
There were no signs of tension at the site of the attack on Friday, but, according to an official source, raids by states services "intensified", with several buses taking mainly Afghan migrants to other centres in the region.
French President Emmanuel Macron, speaking during a visit to Senegal on Friday, said France would deal with the situation in a "humane and efficient manner", adding that new reception centres would be opened in the coming weeks.
But he stressed the distinction between bona fide asylum seekers and economic migrants.
"Those who arrive illegally, and who don't have the right to asylum, we will send back to their country of origin," Macron said.
Interior Minister Gerard Collomb, who visited the scene in Calais, said the recurring brawls had become "intolerable for the people of Calais and the migrants" and told those with dreams of Britain to stay away.
His remarks came as the UN's migration agency reported at least 90 people were feared dead off the coast of Libya after their boat capsized.
The Calais 'wall'
The violence in Calais comes two weeks after Macron visited the city with a message of zero tolerance on migrants setting up camps like the sprawling "Jungle" which was razed in 2016.
He later met with Prime Minister Theresa May, who agreed to pay more to stop migrants reaching England's shores.
Crucially, Macron did not seek to renegotiate a controversial 2003 deal effectively pushing Britain's borders back onto French soil.
Collomb blamed the tensions in Calais on smugglers who reportedly charge as much as 2,500 euros ($3,100) to sneak migrants onto trucks crossing the Channel by ferry or through the Eurotunnel.
"These networks must be broken up," he said on Friday, announcing police reinforcements for the area.
The deaths happened when shots were fired on Thursday during a stand-off between Eritreans and Afghans.
"There were migrants who had no money, the smugglers got angry and fired shots," an 18-year-old Afghan migrant, who gave his name as Daniel, told AFP while waiting in near-zero temperatures for tea and bread from a charity on Friday.
Shortly afterwards, over 100 Eritreans armed with iron rods and sticks attacked a group of around 20 Afghans at another food distribution point next to an industrial estate, prosecutors said.
Police intervened to protect the Afghans, the authorities said.
Two police officers were injured during the clashes.
Collomb appealed to migrants to stay away from Calais, saying the government would not allow them to settle there.
Calling Calais "a wall which the migrants are slamming into", he said: "The message I want to get across is that if you want to go to Britain, it's not here you should come."
Grim conditions
The notorious Calais "Jungle", once home to about 10,000 people, was demolished in 2016, but hundreds more migrants have since descended on the city.
Mainly young African and Afghan men, they live in camps in the woods, emerging at night to try to waylay passing trucks.
The police systematically tear down their encampments and use tear gas and batons to prevent them holding up truckers.
The grim conditions, made worse by a particularly wet winter, have led to tensions between groups of migrants from different regions that sometimes spills over into violence.
In July, 16 people were injured in a brawl, one seriously.
Related Articles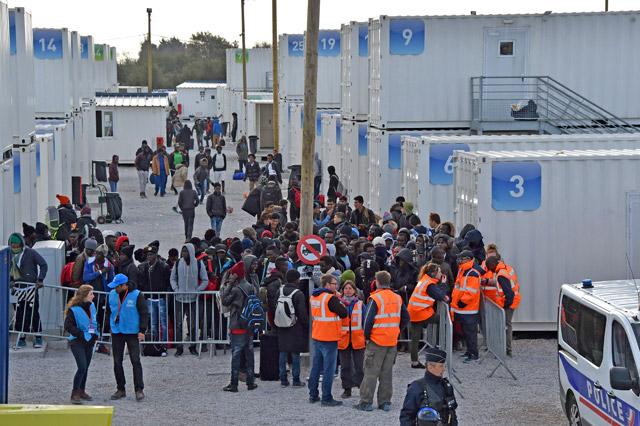 Jul 31,2017
PARIS — France announced on Monday it would open two shelters for migrants sleeping rough around the Port of Calais, relenting to pressure t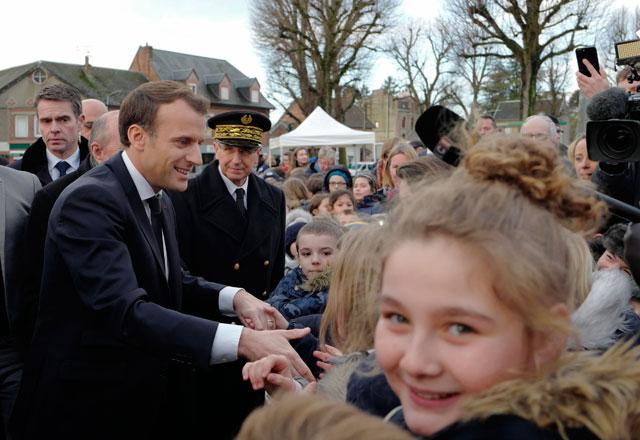 Jan 16,2018
CALAIS, France — President Emmanuel Macron vowed on Tuesday that France would not allow another migrant camp like the infamous "Jungle"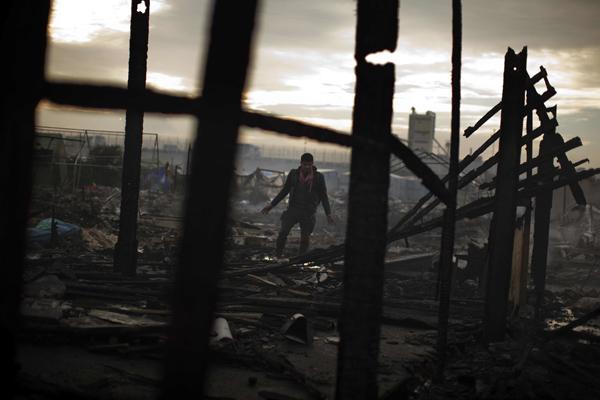 Nov 03,2016
CALAIS, France — The last buses out of the Calais "Jungle" left the French camp on Thursday, carrying 291 migrants, mostly couples and women
Newsletter
Get top stories and blog posts emailed to you each day.