You are here
The lucrative business of mobile apps
By Jean-Claude Elias - Nov 30,2017 - Last updated at Nov 30,2017
Computer programming has never gone out of fashion and will probably never in the foreseeable future. The best proof of that is the world of mobile apps
Programming languages have come a long way since the computer boom of the late seventies and early eighties of the last century. College students and novice programmers would learn Fortran, Cobol and the like.
Fast forward to our days. Not only are there a number of new, more powerful languages, but the networks have forced the entry of additional structures in the languages as well, and therefore there is more to learn for those working in the field. In addition, object oriented programming (OOP) techniques have revolutionised information technology furthermore.
Simply put, OOP allows reusing blocks or portions of already developed and proven software, so as not to have to reinvent the wheel each time. Productivity and efficient is significantly enhanced this way. Tapping the huge banks of already available blocks or sections of programmes is an invaluable resource.
Still, the basic notions of programming are the same since day one. These consist of statements, functions, variables, loops, conditions, subroutines and all the elements that programmers, whether seasoned or beginners, are familiar with.
The above situation has now created two worlds of programmes and programmers. There are those who design, develop and implement large programmes, mainly targeting server computer and global networks, and then there are those who go for small pieces of programmes called apps, a short form for application software; which in the end means the same thing.
The first kind of programmes takes months and sometimes years to get done, and proportionally end up costing hundreds of thousands of dollars. Airlines, banks, the military, hospitals, large administrations, civil status departments, they all need and use such software.
At the other end of the business, mobile apps are a totally different story. These are made for Google's Android or Apple's iOS, the two systems that fuel smartphones and tablets and allow you to manage them. We all are familiar with Google Play and Apple App Store, the two places on the web where we go to download and install apps. It is a world on its own out there.
Whereas a good number of the apps are free (more about this in a moment), you still have to pay to use the others. It is a very lucrative market and a smart, rather sophisticated one.
Firstly, the so-called "free" apps are rarely really free, for most come with advertising that keeps nagging you at the worst moment. To be honest, let us specify that there's an exception, and that indeed some apps are entirely free, with no ads, no hidden messages and no strings of any kind attached; but they are rare and constitute an exception.
The most interesting are those apps that ask for a little money, most of the time between $5 and $10. You can still find a large number that will cost you as little as one dollar or so, whereas the most "expensive" will be $20 or $30. It very rarely costs more than that.
From games to business, entertainment, organisation, photography, music, networking, health, edutainment and everything in between, the number of apps available for Android and iOS is overwhelming. How do the programmers make money with such humble price tags? With the quantity sold of course. The numbers are impressive.
I recently bought a DJ-ing Android app for $10 on Google Play for my tablet. The counter showed that it had already registered 10 million downloads! It is easy then to do the maths.
Each of the two stores has millions of apps available. The downloads and the money reaped from them is in billions of dollars. Recent figures indicate 2.8 million apps for Google Play and 2.2 million for App Store, according to statista.com. What is really interesting is that most apps are the work of freelancers, often one or two independent programmers, and less frequently large software firms. But of course there are also apps made by Microsoft or other giants in the industry.
What better business for a young, talented freelance programmer than designing a mobile app and selling it on Google Play or App Store? Naturally, it is easier said than done. Great programming skills, along with a little bit of luck, are mandatory here. The huge advantage, the one that is attracting countless young programmers, is the cash investment required: none, apart from the time it takes to do the work.
Related Articles
Aug 26,2014
There may be a growing number of applications for smartphones, but people in the US tend to cling to the few they like and shun the rest, an industry tracker says.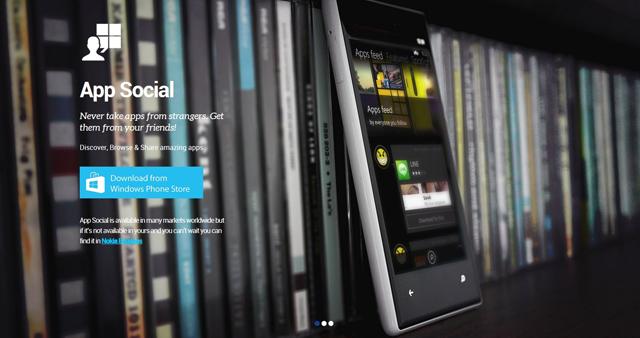 May 08,2014
Finding new smartphone and tablet apps is getting easier, thanks to new apps designed to help people discover still more apps.
May 13,2015
Shoot enough photos and videos, and your phone will eventually fill up. Many phones don't let you add storage, and moving images to a personal computer is complicated for many people.
Newsletter
Get top stories and blog posts emailed to you each day.