You are here
Two 'senior' Daesh military leaders killed in Iraq strike — Pentagon
By AFP - Jul 03,2016 - Last updated at Jul 03,2016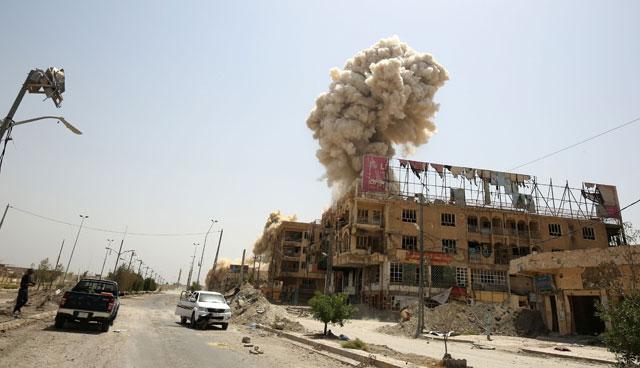 Smoke rises in the city of Fallujah on Thursday as Iraqi forces destroy a booby-trapped building after they've recaptured the city from Daesh (AFP photo by Ahmad Al-Rubaye)
WASHINGTON — A coalition air strike near the Daesh bastion of Mosul in Iraq has killed two of the group's senior military leaders, the Pentagon said Friday.
"Coalition forces conducted an air strike against two ISIL [Daesh] senior military commanders on June 25 near Mosul, Iraq, resulting in their deaths," Pentagon press secretary Peter Cook said in a statement.
"The precision strike killed Basim Muhammad Ahmad Sultan Al Bajari, ISIL's deputy minister of war, and Hatim Talib Al Hamduni, an ISIL military commander in Mosul."
Cook said Bajari was a former Al Qaeda member who joined the group and oversaw the June 2014 offensive to capture Mosul.
He "also led the ISIL Jaysh Al Dabiq battalion known for using vehicle-borne IEDs [homemade bombs], suicide bombers and mustard gas in its attacks".
Hamduni was a military commander in Mosul and the head of military police in the region, Cook said.
Mosul is Iraq's second-largest city and became Daesh's de facto Iraq capital.
Iraqi security forces have in recent weeks made significant progress against Daesh, including the recapture of the city of Fallujah this month.
Attention is now shifting to Mosul, where a battle to liberate the city is expected to unfold in the coming months.
"Removing these terrorist leaders from the battlefield shapes the environment for Iraqi forces to ultimately liberate Mosul with support from the international coalition," Cook said.
Related Articles
May 09,2016
WASHINGTON — A US-led coalition air strike has killed a senior Daesh leader in Iraq's Anbar province, along with three other Daesh militants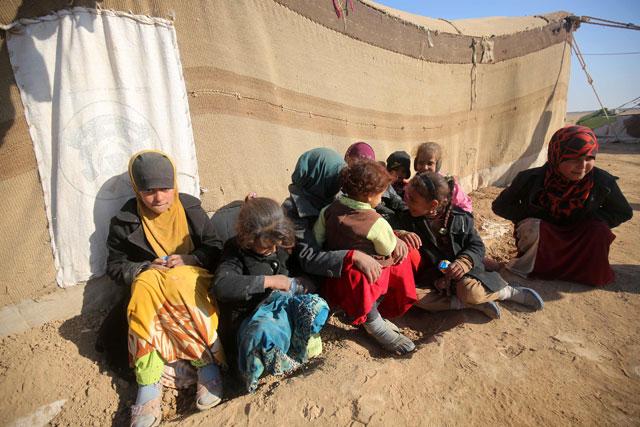 Dec 12,2016
JADAA CAMP, Iraq — Huge smiles lit the faces of the Iraqi children lining up outside the newly opened school in the Jadaa displacement camp,
Mar 15,2016
BAGHDAD — Top Daesh commander and feared ethnic Chechen militant Omar Al Shishani has died of wounds suffered in a US air strike in Syria, a
Newsletter
Get top stories and blog posts emailed to you each day.