You are here
US accuses Russia, China of covering for North Korea at UN
By AFP - Aug 26,2023 - Last updated at Aug 26,2023
This undated photo released from North Korea's official Korean Central News Agency on August 21shows North Korea's leader Kim Jong-un (right) watching a strategic cruise missile being launched  (AFP photo)
UNITED NATIONS, United States — The United States on Friday accused China and Russia of blocking a unified UN Security Council response to North Korea's missile launches, including Thursday's attempt by Pyongyang to put a spy satellite in space.
During an emergency Security Council meeting, 13 of the 15 members — all but Moscow and Beijing — condemned Pyongyang's second spy satellite test in three months, which used ballistic missile technology.
"This should be an issue that unifies us... But since the beginning of 2022, this Council has failed to live up to its commitments because of China and Russia's obstructionism," said US Ambassador to the UN Linda Thomas-Greenfield.
"The DPRK's nuclear threat is growing, and Russia and China are not living up to their responsibility to maintain international peace and security," she added, using the initials for the Democratic People's Republic of Korea, the North's official name.
Thomas-Greenfield also denounced the presence of Russian and Chinese officials at a North Korean military parade last month that showed off new drones and nuclear-capable intercontinental ballistic missiles.
"They are celebrating — celebrating — violations of Security Council resolutions and continuing to block Council action," Thomas-Greenfield said of Moscow and Beijing.
In May 2022, China and Russia vetoed a resolution imposing new sanctions on Pyongyang, and no resolution or declaration by the Security Council on North Korea has been adopted since.
The last unified Security Council action on North Korea took place in 2017.
Chinese and Russian representatives said Washington was to blame for North Korea's aggressive stance, pointing to ongoing US military drills with South Korea.
North Korea has long maintained its nuclear programme is pursued in self-defence, and said the same applies to its satellite programme.
"Our launch of the reconnaissance satellite is an exercise of the legitimate right to self defense to deter ever-increasing hostile military acts of the United States," said North Korean Ambassador Kim Song, adding that his country has never recognised UN Security Council resolutions on North Korea anyway.
Thomas-Greenfield rejected that position.
"We all know the truth: The DPRK puts its paranoia and selfish interests over the dire needs of the North Korean people," she said.
"The DPRK's war machine is fuelled by repression and cruelty," Thomas-Greenfield added. "It's shameful, and it's a grave threat to global peace."
Related Articles
May 25,2022
SEOUL — North Korea fired a volley of missiles on Wednesday, including possibly its largest intercontinental ballistic missile, just hours a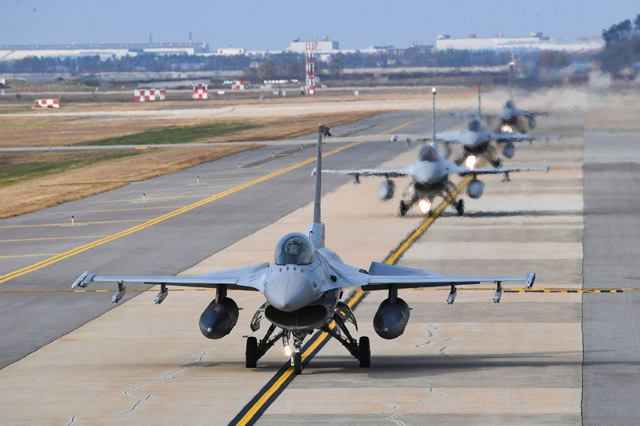 Nov 02,2022
SEOUL — North Korea fired more than 20 missiles on Wednesday, including one that landed close to South Korea's waters in what President Yoon
Dec 17,2019
BEIJING — China on Tuesday urged the UN Security Council to unanimously back its joint proposal with Russia to ease sanctions on North Korea