You are here
North Korea fails in new missile test — Seoul
By AFP - Mar 22,2017 - Last updated at Mar 22,2017
Schoolchildren stand beside North Korean leader Kim Jong-un as he arrives to attend 'We Are the Happiest in the World', a performance of schoolchildren to celebrate the 70th anniversary of the Korean Children's Union founding, in this undated photo released by North Korea's Central News Agency in Pyongyang, June 8, 2016 (Reuters photo)
SEOUL — A new North Korean missile test failed on Wednesday, the South and US said, two weeks after Pyongyang launched four rockets in what it called a drill for an attack on American bases in Japan.
The nuclear-armed North is under several sets of United Nations sanctions over its atomic and ballistic missile programmes.
It is on a quest to develop a long-range missile capable of hitting the US mainland with an atomic warhead, and staged two nuclear tests and multiple missile launches last year.
The North fired one missile from an air base in the eastern port of Wonsan on Wednesday morning, but the launch "is believed to have failed", Seoul's defence ministry said in a statement, adding it was analysing what type of missile was involved.
The US military said the missile exploded shortly after launch.
"US Pacific Command detected what we assess was a failed North Korean missile launch attempt... in the vicinity of Kalma. A missile appears to have exploded within seconds of launch," said spokesman David Benham.
Earlier this month Pyongyang launched a flight of four ballistic missiles, with three landing provocatively close to Japan in what the North described, as practice for attacks on US military bases in Japan.
On Sunday, its leader Kim Jong-un personally oversaw and hailed a "successful" test of what Pyongyang said was a new rocket engine — which can be easily repurposed for use in missiles.
Seoul said that experiment showed "meaningful progress" in the North's missile capabilities.
The developments come as Seoul and Washington hold large-scale annual joint military exercises that always infuriate Pyongyang, which sees them as a rehearsal for invasion.
Analysts' opinions are varied on how advanced the North's missile technologies are but many agree that Pyongyang has made significant progress in recent years.
'Option on the table'
Sunday's engine test was apparently timed to coincide with a recent Asia trip by new US Secretary of State Rex Tillerson, who warned that regional tensions had reached a "dangerous level".
Washington would drop the "failed" approach of "strategic patience" with Pyongyang, Tillerson said, warning that US military action was an "option on the table" if necessary — a sharp divergence from China's insistence on a diplomatic approach to its neighbour, which it has long protected.
Beijing said it had "taken note" of reports of the failed missile launch and that the US was considering more sanctions, and urged "relevant parties" to show restraint.
"The Korean nuclear issue has very complex dynamics and background," Foreign Ministry spokeswoman Hua Chunying told reporters.
"It lies in the differences between the North Korea and the US and stems from the lack of mutual trust," she added. "Those who tie the knot should be the ones to untie the knot."
This week the North's state news agency KCNA boasted that Tillerson had "admitted the failure" of US policy to denuclearise the nation.
Pyongyang insists that it needs nuclear weapons for self-defence against "hostile enemies" including the South and its ally the US.
But it has yet to test an inter-continental ballistic missile capable of flying across the Pacific Ocean.
The country's long-range Musudan device has a theoretical range of anywhere between 2,500 and 4,000 kilometres. The lower estimate covers the whole of South Korea and Japan, while the upper range would include US military bases in Guam.
The missile was tested eight times last year — but only one of those was successful, with the others exploding in mid-air shortly after launch.
A Musudan launched in June last year flew 400 kilometres off the east coast of the peninsula and was hailed by Kim as proof of the North's ability to strike US bases across the "Pacific operation theatre".
The New York Times reported earlier this month that under former president Barack Obama the US stepped up cyber attacks against North Korea to try to sabotage its missiles before launch or just as they lift off.
Related Articles
Mar 06,2017
SEOUL — Nuclear-armed North Korea launched four ballistic missiles on Monday in another challenge to President Donald Trump, with three land
Jul 09,2016
SEOUL — North Korea on Saturday test-fired what appeared to be a submarine-launched ballistic missile (SLBM), Seoul's defence ministry said,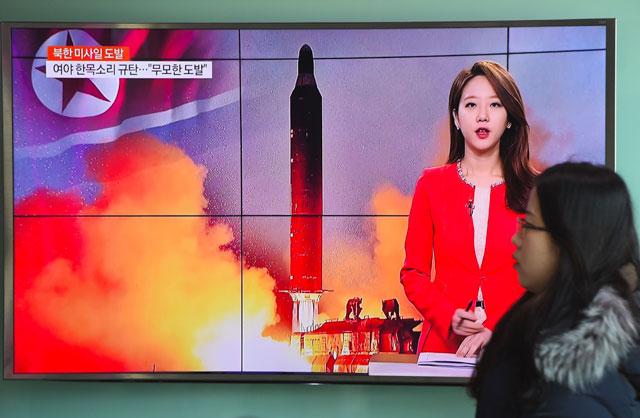 Feb 12,2017
SEOUL/WASHINGTON — North Korea fired a ballistic missile into the sea early on Sunday, the first such test since US President Donald Trump w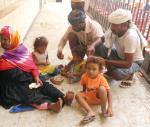 Newsletter
Get top stories and blog posts emailed to you each day.