You are here
New Republican-led US Congress lays groundwork for Trump era
By Reuters - Jan 03,2017 - Last updated at Jan 03,2017
A guide leads visitors on a tour of the Capitol Rotunda during the opening day of the 115th Congress in Washington, US, on Tuesday (Reuters photo)
WASHINGTON — The Republican-led US Congress begins a new session on Tuesday in which it will start laying plans for enacting President-elect Donald Trump's agenda of cutting taxes, repealing Obamacare and rolling back financial and environmental regulations.
With Trump set to be sworn in as president on January 20, Republican lawmakers hope to get a quick start on priorities that were blocked during Democratic President Barack Obama's eight years in the White House.
But the message was overshadowed by a surprise move by Republicans in the House of Representatives in a closed-door meeting late on Monday to weaken an independent Office of Congressional Ethics, which is in charge of investigating ethics breaches by lawmakers.
That drew criticism from Trump.
"With all that Congress has to work on, do they really have to make the weakening of the Independent Ethics Watchdog, as unfair as it may be, their number one act and priority," he said on Twitter on Tuesday.
"Focus on tax reform, healthcare and so many other things of far greater importance!"
The ethics office was created in 2008 following several corruption scandals but some lawmakers have charged in recent years that it has been too quick to investigate complaints lodged by outside partisan groups.
Lawmakers will have greater control of the watchdog once the measure, part of a broader rules package, passes when the House convenes on Tuesday.
Obamacare in sites
Since his election on November 8, Trump has made clear he wants to move swiftly to enact proposals he outlined during the campaign such as simplifying the tax code, slashing corporate tax rates and repealing and replacing Obama's signature health insurance programme known as Obamacare.
Republicans have long sought to dismantle Obamacare, insisting it was unworkable and hampered job growth. But they face a dilemma over how to provide health insurance for the 13.8 million people enrolled in Obamacare who could lose their coverage. The law aims to provide health insurance to economically disadvantaged people and expand coverage for others.
Trump kept up his attack on Tuesday, tweeting: "People must remember that Obamacare just doesn't work, and it is not affordable," and adding, "It is lousy healthcare."
Last month Senate Majority Leader Mitch McConnell, a Republican, said in an interview with Kentucky Educational Television that before the election, he assumed Trump did not have a chance of defeating Hillary Clinton and that Democrats would retake control of the Senate, ending any talk of repealing Obamacare.
But following Trump's win and Republicans retaining their Senate majority, the Republicans find they have to deliver on their campaign promise, even though they have not agreed on a replacement healthcare programme.
McConnell has said his top priorities for the new Congress were dealing with the "massive overregulation". He said it had been a brake on the US economy and making changes in the tax code to stop companies from moving jobs out of the country.
Republican lawmakers also want to curtail regulations aimed at controlling industrial emissions that contribute to climate change, and roll back banking industry reforms enacted after the near-collapse of Wall Street in 2008.
Republicans might use upcoming spending bills funding government agencies to try to kill some of those regulations. Trump also is expected to try to use his executive powers toward that end.
Clear the decks
The first meeting of the 115th Congress will be full of ceremony, as the 435 members of the House of Representatives and a third of the 100-member Senate are sworn in.
Amid the celebration will be a move by House Republicans to clear the decks for Obamacare repeal.
That will come in the form of a vote on rules governing House procedures in the two-year term of the chamber. Tucked into the rules package is a move to prevent Democrats from slowing or stopping Obamacare repeal legislation because of the potential cost to the US Treasury of doing so.
Leading Democrats warned of a fierce battle over Obamacare and said they planned to mobilise grassroots support for it. Obama is scheduled to meet on Wednesday with congressional Democrats to discuss strategies for fending off the Republican attacks on Obamacare.
Vice President-elect Mike Pence said he would meet on Capitol Hill on Wednesday with lawmakers about plans for replacing Obamacare and rolling back other regulations.
"The president-elect has a very clear message for Capitol Hill and that is, it's time to get to work," Pence told reporters at Trump Tower in New York.
Cabinet, Supreme Court nominations
Trump's Cabinet nominees were set to begin meeting with senators on Tuesday ahead of Senate confirmation hearings.
The Senate also is expected to receive a Supreme Court nomination from Trump early in his term to replace conservative Antonin Scalia, who died last February. Republicans refused to consider Obama's nomination of Merrick Garland last year.
Prominent Republican Senator John McCain has warned that Rex Tillerson, Trump's choice for secretary of state, will have to explain his relations with Russian President Vladimir Putin, who McCain has called a "thug and a murderer".
Tillerson, who spent much of his career at Exxon Mobil Corp., has been involved in business dealings in Russia and opposed US sanctions against Moscow for its incursion into Crimea.
Related Articles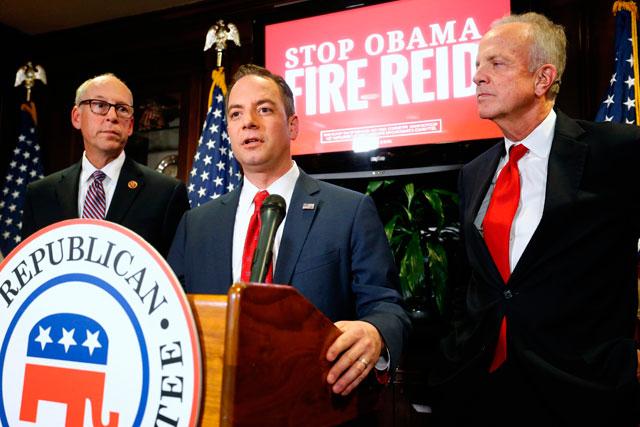 Nov 05,2014
President Barack Obama faces the prospect of a turbulent final two years in office after Republicans stormed to power in the US Senate, extended their majority in the House of Representatives in a midterm election that was a clear repudiation of the president's leadership.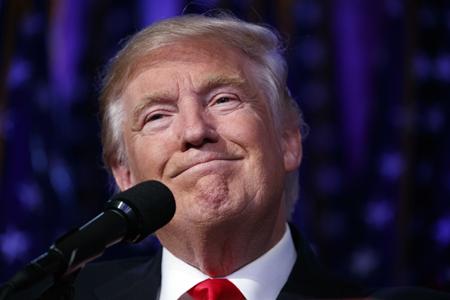 Nov 10,2016
Donald Trump won the presidency by pledging to restore a vanished and golden economic era, when growth roared, factory jobs flourished and A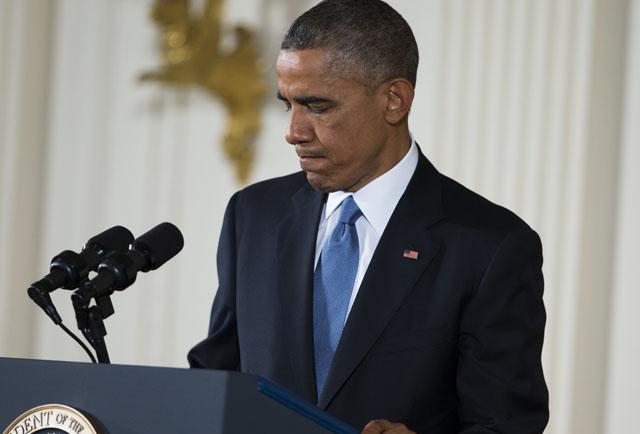 Nov 06,2014
US President Barack Obama pledged Wednesday to work with Republican lawmakers after their midterm election win but warned he would act without them to protect his core agenda, starting with immigration reform.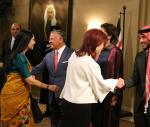 Newsletter
Get top stories and blog posts emailed to you each day.