You are here
Malaysia Airlines jet in emergency landing after tyre bursts
By AFP - Apr 21,2014 - Last updated at Apr 21,2014
KUALA LUMPUR — A Malaysia Airlines plane with 166 people aboard made an emergency landing in Kuala Lumpur on Monday in another blow to the flag-carrier's safety image after the loss of flight MH370.
Flight MH192, bound for the southern Indian city of Bangalore, turned back to Kuala Lumpur shortly after it was discovered that a tyre had burst on take-off, the airline said.
"As safety is of utmost priority to Malaysia Airlines, the aircraft was required to turn back to KLIA (Kuala Lumpur International Airport)," the airline said in a statement.
The plane carrying 159 passengers and seven crew members circled for hours to burn up fuel and minimise risk of fire when landing.
Some passengers cried while others prayed as the plane circled off the Malaysian coast.
The plane landed safely early Monday morning and took off again more than 12 hours later.
Relieved passengers hugged their relatives when they arrived late Monday at the Bangalore airport.
"I just want to forget what happened. Now that we've landed safely, I don't want to think back," said Tejaswi, a housewife who uses just one name.
Usha Devi, a 75-year-old woman wearing a green saree, broke down in tears as she spoke to reporters at the airport.
"I am really thankful to the almighty that he saved our lives," Devi said.
A teenager who gave his name as Tambe said it had been tense time aboard the aircraft.
"The crew and the pilot really held their nerve. We were all pretty scared but the pilot assured us that everything would be alright," he said.
Malaysia Airlines is still reeling from the loss and presumed crash of MH370, which disappeared on March 8 while en route from Kuala Lumpur to Beijing.
The plane is now believed to have crashed into the remote Indian Ocean with 239 people aboard after inexplicably diverting from its route.
Landed safely
In the latest event, the plane landed without incident at Kuala Lumpur at 1:56 am (1756 GMT), nearly four hours after take-off.
Malaysia Airlines said tyre debris discovered on the runway prompted the decision to bring the Boeing 737-800 aircraft back to Kuala Lumpur.
"They have landed safely — thank God," tweeted Malaysian Transport Minister Hishammuddin Hussein after the plane landed in Kuala Lumpur.
Malaysian police chief Khalid Abu Bakar said police would probe the incident.
He said the inquiry would include the possibility of sabotage, though he gave no indication that sabotage was suspected.
"We will take the necessary steps to investigate from all angles," he told Malaysian media.
Until the disappearance of MH370, Malaysia Airlines had enjoyed a good safety record, as did the Boeing 777 aircraft used for MH370.
An Australian-led multination search effort is now scouring a remote area of the Indian Ocean in a bid to find the jet's wreckage and recover its flight data recorders to determine what happened.
Malaysia's government and the airline have come under harsh criticism from Chinese relatives of MH370 passengers — two thirds of its 227 passengers were from China — who have alleged a bungling response and a cover-up.
Related Articles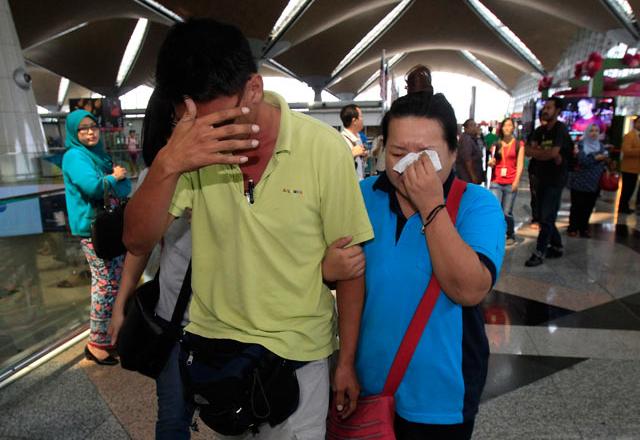 Mar 08,2014
A Malaysia Airlines flight carrying 227 passengers and 12 crew went missing over the South China Sea on Saturday, presumed crashed, as ships and planes from countries closest to its flight path scoured a large search area for any wreckage.
Mar 24,2014
A new analysis of satellite data indicates the missing Malaysia Airlines plane crashed into a remote corner of the Indian Ocean, Malaysian Prime Minister Najib Razak said Monday.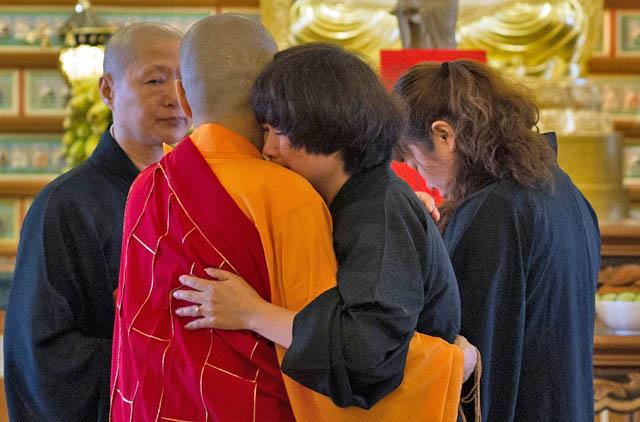 Mar 31,2014
Malaysia Prime Minister Najib Razak will visit Australia to witness the race-against-time bid to locate a crash site for flight MH370, his government said Monday as a ship equipped to pinpoint its "black box" prepared to steam to the search area.
Newsletter
Get top stories and blog posts emailed to you each day.