You are here
Judges rule UK parliament must approve start of Brexit
By AFP - Jan 24,2017 - Last updated at Jan 24,2017
A grab taken from the televised live feed shows the President of the Supreme Court David Neuberger (centre) as he delivers judgement in case to decide whether or not parliamentary approval is needed before the government can begin Brexit negotiations, inside the supreme court in central London, on Tuesday (AFP photo)
LONDON — The British government must win parliament's approval before starting talks to leave the EU, the supreme court ruled on Tuesday, in a landmark judgement and setback for Prime Minister Theresa May.
The legal case has revived divisions within British society after last June's referendum which saw 52 per cent vote to leave the European Union after a bitter campaign that split the country.
May had wanted to start the Brexit process — invoking Article 50 of the EU treaty — without a vote in parliament, but she failed to overturn a high court ruling that said lawmakers must be consulted.
"The supreme court rules that the government cannot trigger Article 50 without an act of parliament authorising it to do so," Supreme Court President David Neuberger said in London.
A majority of the 11 judges agreed that withdrawing from the EU meant there would have to be changes to Britain's domestic laws, and therefore the national parliament had to be involved.
'Nothing' changes in timetable
May's government insisted "nothing" would change the timetable for triggering Article 50 by the end of March and promised draft legislation "within days".
"I trust no-one will seek to make it a vehicle for attempts to thwart the will of the people or frustrate or delay the process," Brexit Minister David Davis warned MPs in a defiant statement.
"There can be no turning back. The point of no return was passed on June 23 last year," he said.
But the main opposition Labour Party and the Scottish National Party (SNP) have said they will table amendments to any government legislation to start Brexit, which could potentially cause a delay.
Scottish independence?
While Tuesday's ruling was a blow to the prime minister, the judges also said lawmakers in semi-autonomous Scotland, Northern Ireland and Wales had no legal right to be consulted in the process.
Scottish First Minister and SNP leader Nicola Sturgeon had argued that since Scotland voted to stay in the EU, it should not be taken out "against its will" and has warned it is "very likely" she will have to call a referendum on independence.
"It is becoming clearer by the day that Scotland's voice is simply not being... listened to," she said.
"Is it better that we take our future into our own hands? It is becoming ever clearer that this is a choice that Scotland must make."
The lead claimant in the supreme court case, investment fund manager Gina Miller, hailed the ruling as a victory for parliamentary democracy.
"No prime minister, no government can expect to be unanswerable or unchallenged," said Miller, who has been forced to hire bodyguards because of the death threats she has received since starting her case.
In an indication of the high tensions over the ruling, senior Conservative MP Iain Duncan Smith — a former party leader — lanched a scathing attack, calling the supreme court "self-appointed".
"I'm disappointed they've decided to tell parliament how to run its business," he said.
Opposition amendments
Labour leader Jeremy Corbyn said his party would not "frustrate" the process for invoking Article 50 but would seek to amend the legislation.
"Labour is demanding a plan from the government to ensure it is accountable to parliament throughout the negotiations and a meaningful vote to ensure the final deal is given parliamentary approval," he said.
The party wants provisions included in the bill urging the government to negotiate tariff-free access to the EU's single market and agree to abide by EU-level protection of workers' rights.
May has said she wants to leave the single market in order to restrict immigration and negotiate a new customs deal with the EU, but will seek "maximum possible access" for British companies.
She has also said Britain will incorporate all existing EU legislation and then parliament will get to choose which laws to adopt, repeal or amend.
May has promised to give both Houses of Parliament a vote on the final deal.
Robert Hazell and Alan Renwick from University College London's Constitution Unit said: "Few doubt that the government will get an Article 50 bill through."
"How easy a passage it receives will depend largely on the Labour Party," they said.
Related Articles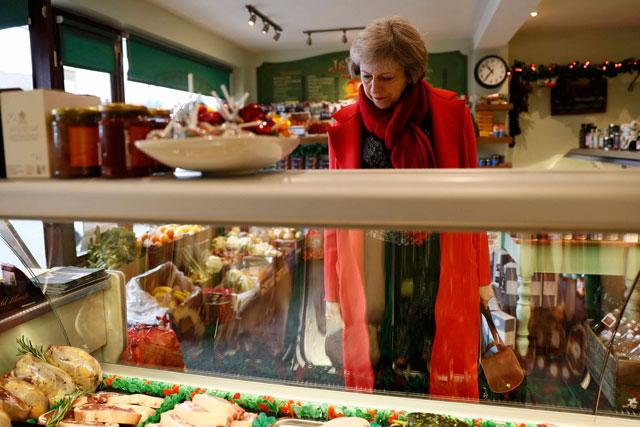 Dec 03,2016
LONDON — Prime Minister Theresa May's government launches a challenge on Monday against a court ruling that it requires parliamentary approv
Jul 30,2016
GLASGOW — Around 3,000 people rallied in Glasgow on Saturday demanding a second referendum on Scottish independence in the wake of Britain's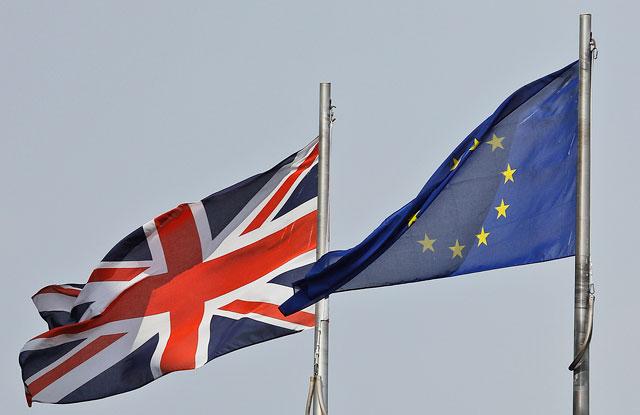 Jan 17,2017
EDINBURGH — The British government's plan for leaving the European Union is "economically catastrophic" and Scotland must have the option of
Newsletter
Get top stories and blog posts emailed to you each day.