You are here
Guatemala troops face off with protesters over anti-graft body
By Reuters - Sep 12,2018 - Last updated at Sep 13,2018
Members of the Peasant Development Committee march to demand the resignation of Guatemalan President Jimmy Morales and the renewal of the mandate of an anti-corruption mission of the UN in Guatemala City on Wednesday (AFP photo)
GUATEMALA CITY — Thousands of Guatemalan police and soldiers locked down the centre of the capital on Wednesday amid protests over the government's move to shutter a UN-backed anti-graft commission that has called for the president's impeachment.
More than 2,000 police and troops blocked off parts of the city centre as farmers and students marched for a third day, carrying signs that said "No more corruption" and demanded the resignation of Guatemalan President Jimmy Morales.
Late last month, Morales said the country would not renew the mandate of the International Commission Against Impunity in Guatemala (CICIG) that had brought down his predecessor and also tried to have Morales impeached. The United Nations has expressed serious concerns about the decision.
"We demand the president let the CICIG continue. We do not want more corruption," said Cirilo Perez, a local indigenous leader who helped organize protests.
Working with Guatemala's attorney general, the CICIG in 2017 sought to prosecute Morales, a former comedian, over illegal financing allegations during his election campaign two years earlier.
The government has now given the commission a year to exit the country and last week officials barred the CICIG's head Ivan Velasquez from entering the country.
Demonstrators are also protesting two legislative initiatives that lawmakers who back Morales are aiming to pass in the coming days.
One bill would limit the ability of investigators to strip politicians of their immunity from prosecution and another would permit almost 80 congressmen who have defected from the opposition to join Morales' party.
in August, the nation's supreme court decided to consider a request to strip Morales of his immunity for his alleged participation in illegal electoral financing. The proceeding, supported by the CICIG, is the third against him.
Lawmakers propose to transfer the oversight of immunity proceedings to Congress from the supreme court and to limit such bids to only one request.
Morales' predecessor is in prison and standing trial for allegedly running a customs racket uncovered by the CICIG. Last year, the commission started investigating members of Morales' family for alleged corruption and supported impeaching him.
Morales denies any wrongdoing and says the CICIG has overstepped its remit.
Morales' credibility has suffered due to the CICIG's investigations, and he has aligned himself more closely with US President Donald Trump by backing his decision to move the US embassy in Israel to Jerusalem.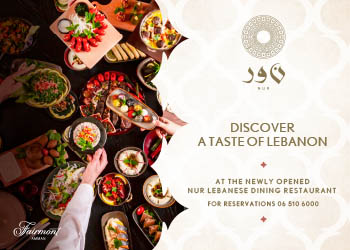 Newsletter
Get top stories and blog posts emailed to you each day.